Consider This: Do Our Prayers Change God's Mind?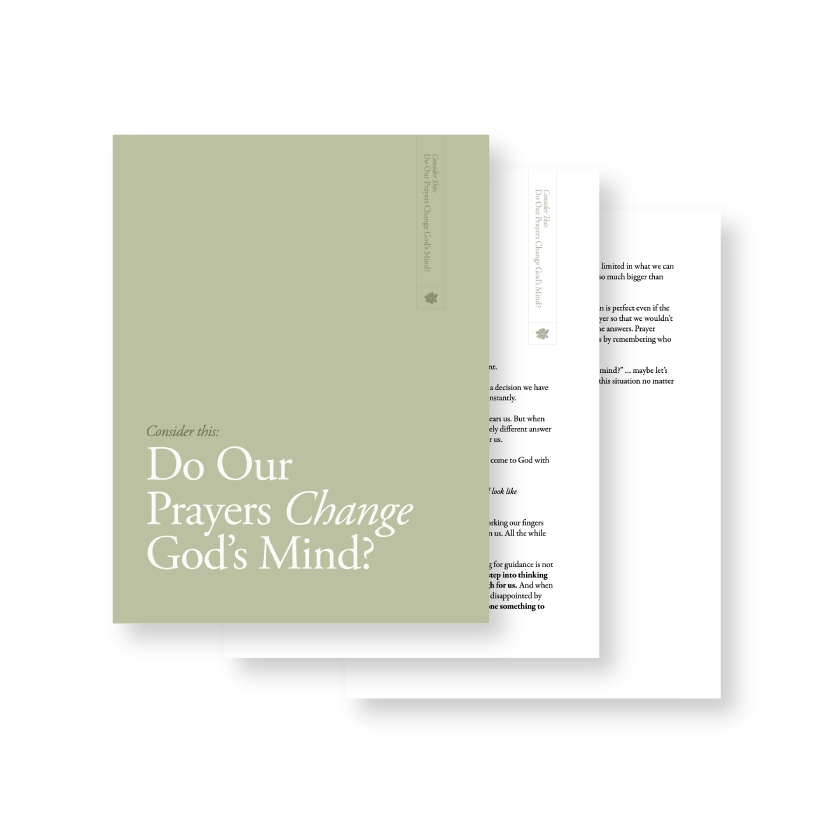 We know the Bible can be overwhelming. There is so much to learn and a lot to be confused about. Between cultural differences and understanding biblical context, it's easy to wonder where to start.
Differing views or interpretations of certain passages can make the Bible feel even more difficult to navigate. Even your church background or denominations you've been a part of can shape your beliefs on specific topics.
That's why Lysa TerKeurst and Dr. Joel Muddamalle created
"Consider This: Do Our Prayers Change God's Mind?"
Instead of telling you what to think, we're going to give you a lot to think about.
This resource includes:
• A letter from Lysa TerKeurst and Dr. Joel Muddamalle naming the tensions we all feel around prayer.
• Scriptures to look to and perspectives to consider around questions like:
What is the intent of prayer? Since God is sovereign and knows what's going to happen, why should I pray? Can prayers lead to change?
• Reflection questions to help you further process what you're learning.
• Additional resources to help you unpack this topic even more on your own or with a community of fellow believers.
Our hope for you after downloading this resource is that you not only gain a deeper understanding of God's intent behind prayer, but you are also more equipped to participate personally in the power of prayer.