A Simplified Guide Through the Lord's Prayer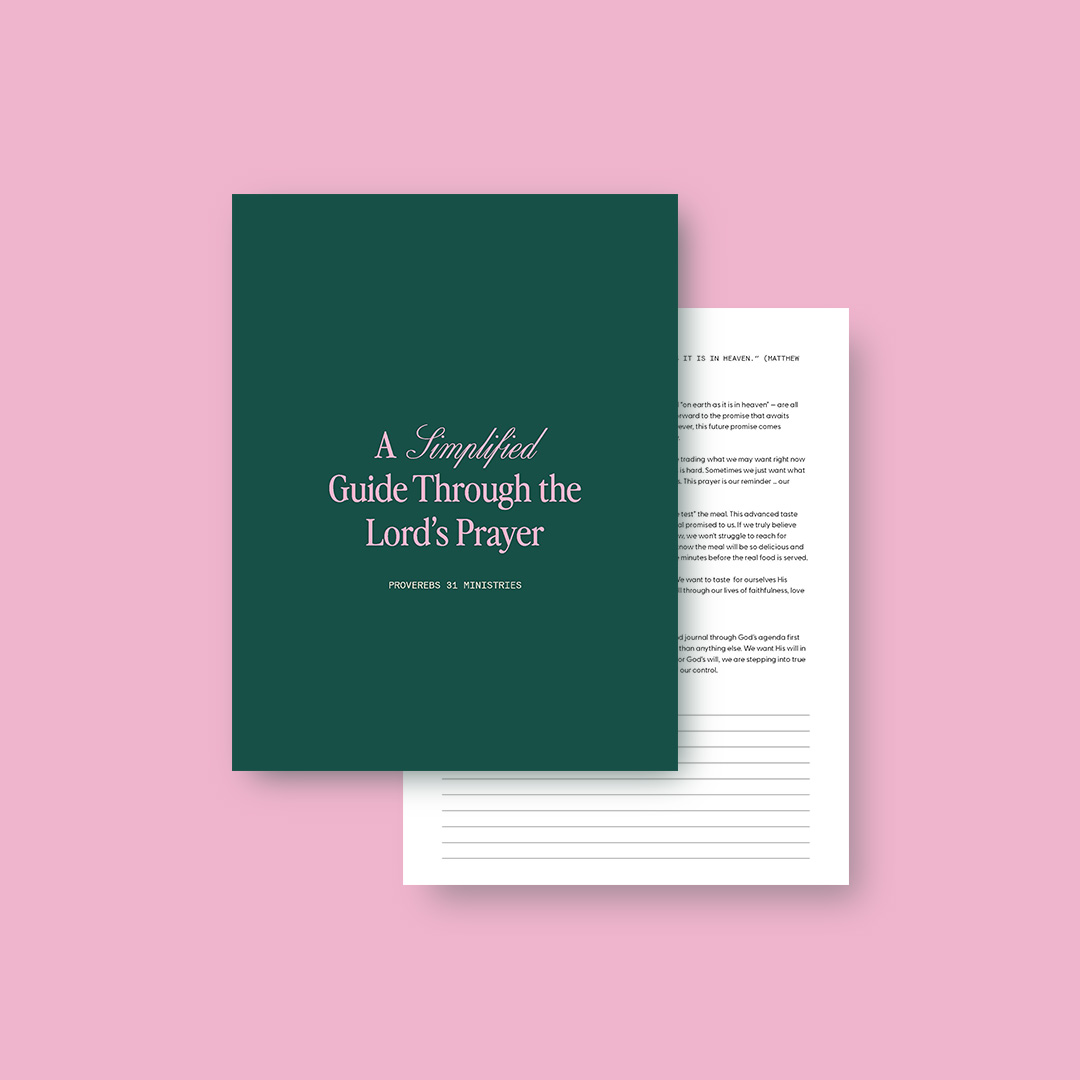 What if peace is just one prayer away?
In Matthew 6, Jesus teaches us how to pray using what we call the Lord's Prayer. It's not just another teaching; it's a daily practice for how to converse with God. Not in a way that's legalistic or just checks a box but as a guide for our benefit. It's what the human heart needs every day: communion with God.
So we created this free guided prayer journal just for you to really experience the power of this prayer. Use this as your safe space for learning, processing, journaling and communicating with your heavenly Father.
This guided prayer journal will help you:
Use an easy-to-follow framework to communicate with God when you're in a season where you don't know what to pray for or feel like you don't know how to pray.
Learn more about the five elements of the Lord's Prayer and experience the power of praying through it when life feels chaotic or out of control.
Process your struggles and heartaches with God so you can take steps toward healing with guided prayer prompts and space to journal.