Introducing First 5 Groups!
A new way to study your First 5 teaching with friends
---
The App that will transform your time with God
We say we put God first … So wouldn't it make sense that we give Him the first 5 minutes of each day?
"We must exchange whispers with God before shouts with the world." Lysa TerKeurst
Also available in the Amazon Appstore (Kindle) marketplace
View Today's First 5
God's Invited Guest
Leah DiPascal
Day: 11 | Plan: When Words Fail
---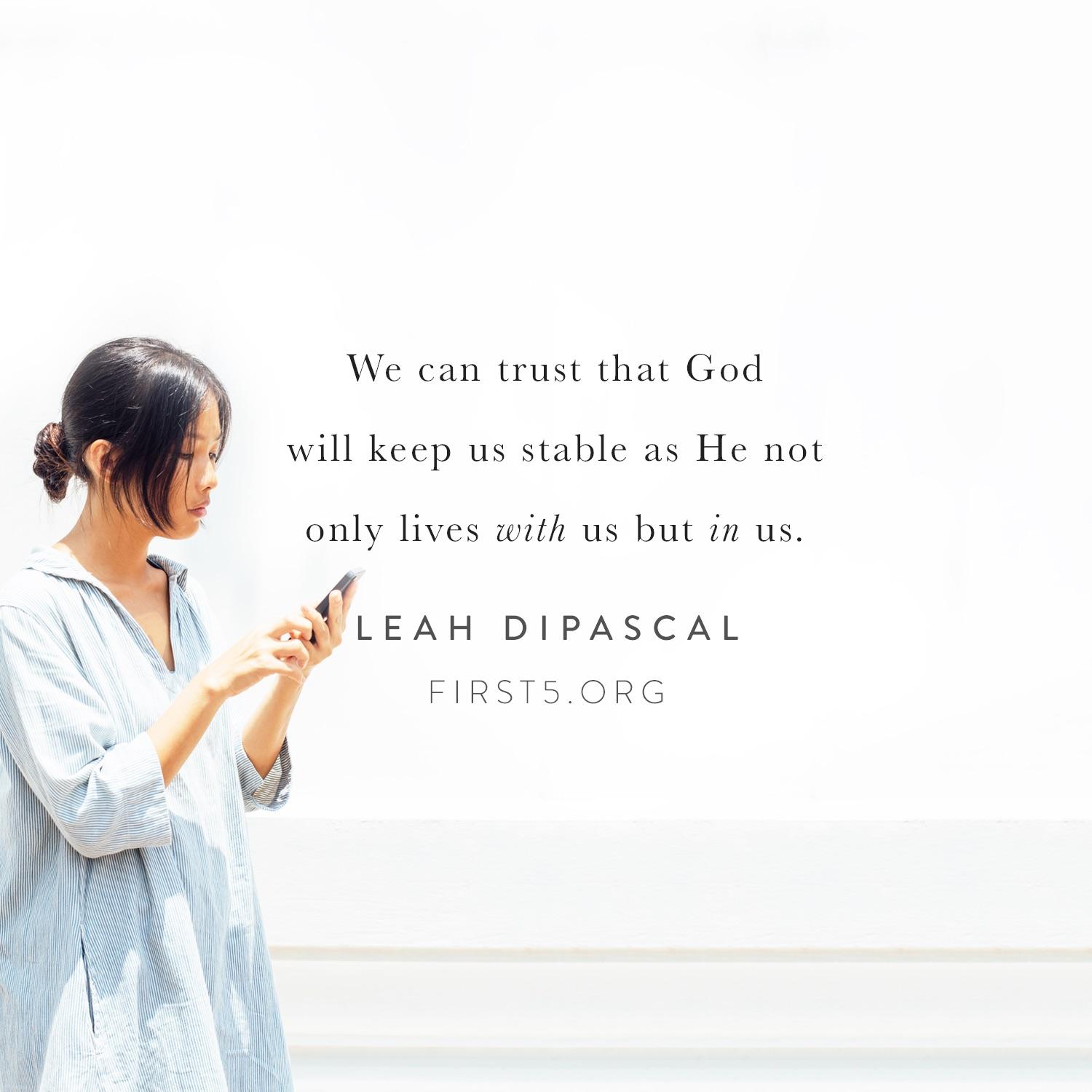 Today's Reading: Psalms 15-16
Psalm 15:1 (ESV) "O LORD, who shall sojourn in your tent? Who shall dwell on your holy hill?"
Imagine being invited to stay as a guest in someone's home you really, really admire. Would you pack your best clothes? Offer up the most eloquent compliments and manners you could muster? Maybe even bring the finest gifts you could buy to show your appreciation?
...
Read More
---
Experience Guide
Order When Words Fail Experience Guide to complement your daily First 5 teaching and take you deeper into God's Word.
This 13-week study on Psalms 1-72 will run in the First 5 app August 6–November 4.