Our Current Study
What a Mess: How God Can Bring Good Out of Any Situation, A Study of the Book of Judges
A free eight-week study in the First 5 app starting June 27.
In the book of Judges we see God take messy people and a messy nation and raise up leaders. We see that each and every mess they got themselves into, God was always there — and out of the mess, God brought something SO good.
He brought us JESUS from those messy people!
So what are you facing right now? What mess is keeping you up at night? Does it feel hopeless?
Can we remind you that we serve a great big God?
There is no mess too big for Him to bring good out of it.
Today's Teaching
Our Hope When Disaster Comes
Denise Pass
Day: 38 | Plan: Judges
---
Today's Reading: Judges 20:29-48
Judges 20:41 (ESV) "Then the men of Israel turned, and the men of Benjamin were dismayed, for they saw that disaster was close upon them."
As much as I wish I could anticipate the unexpected disasters life sends my way, I have come to be grateful that I don't know what is coming. Knowing disaster was looming over me would evoke unnecessary worry. But God knows my situation completely — and He ...
Read More
First 5 Study guides
Do you have 15 minutes instead of 5 minutes for your quiet time? Study Guides are the First 5 app companion to take your daily bible study a little deeper. They include daily questions for each passage of Scripture, including reflection that applies to your life. Historical background and context to the culture are also included, with so much more.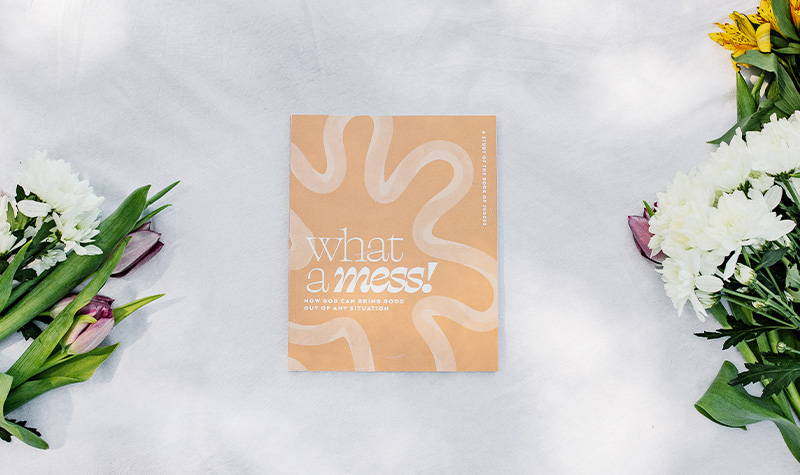 What a Mess: How God Can Bring Good Out of Any Situation,
A Study of the Book of Judges
Sign up here and we'll let you know when our next First 5 study and Study Guide are available.