Our Current Study
Numbers: How To Wrestle Well When You're Worn Out in the Waiting
A free eight-week study starting August 29 in the First 5 mobile app.
The wait between the start of a journey and its promised end can be exhausting.
You're waiting for healing. You're waiting for a husband or for children. You're waiting for a relationship to be restored or for your diligence at work to be rewarded. You're tired of the difficulties you face as a Christian who's been redeemed but is still waiting for heaven.
If you're struggling to wrestle well in your wait, we think you'll find encouragement and comfort in the book of Numbers. As we read about God's care for the Israelites, we'll learn about God's care for us through His Son, Jesus Christ. We may be tempted to grumble, doubt and disobey, just as the Israelites did, but God has given us the mercy and grace we need to get through what we are facing.
God will not withhold anything we need as we find ourselves waiting in this wilderness.
Today's Teaching
Chosen To Bear Fruit
Denise Pass
Day: 21 | Plan: Numbers 2022
---
Today's Reading: Numbers 17
Numbers 17:5 (ESV) "And the staff of the man whom I choose shall sprout. Thus I will make to cease from me the grumblings of the people of Israel, which they grumble against you."
My sweaty palms gave away my anxious heart. It was recess time at school, and two team captains were picking their teams. The wannabes were all lined up, desperate to be picked and vocal about it. How much I wanted to be chosen, ...
Read More
First 5 Study guides
Do you have 15 minutes instead of 5 minutes for your quiet time? Study Guides are the First 5 app companion to take your daily bible study a little deeper. They include daily questions for each passage of Scripture, including reflection that applies to your life. Historical background and context to the culture are also included, with so much more.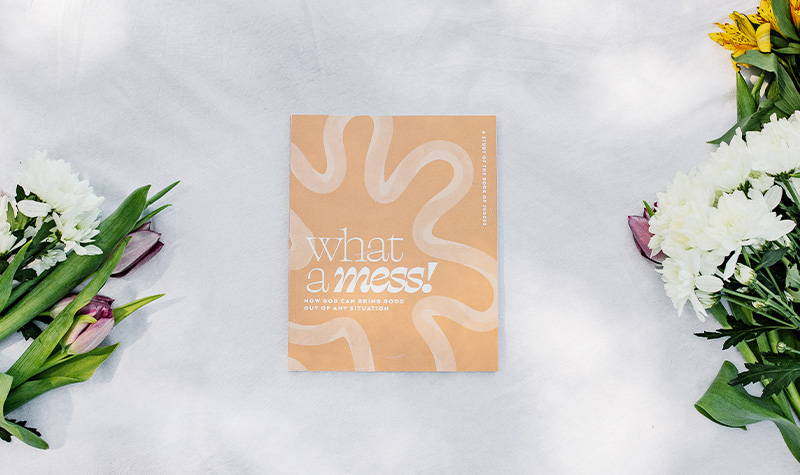 What a Mess: How God Can Bring Good Out of Any Situation,
A Study of the Book of Judges
Sign up here and we'll let you know when our next First 5 study and Study Guide are available.