Location:
/Job: A Man of Integrity/
Job: A Man of Integrity
Wendy Blight
Day: 27 | Plan: Suffering and Sovereignty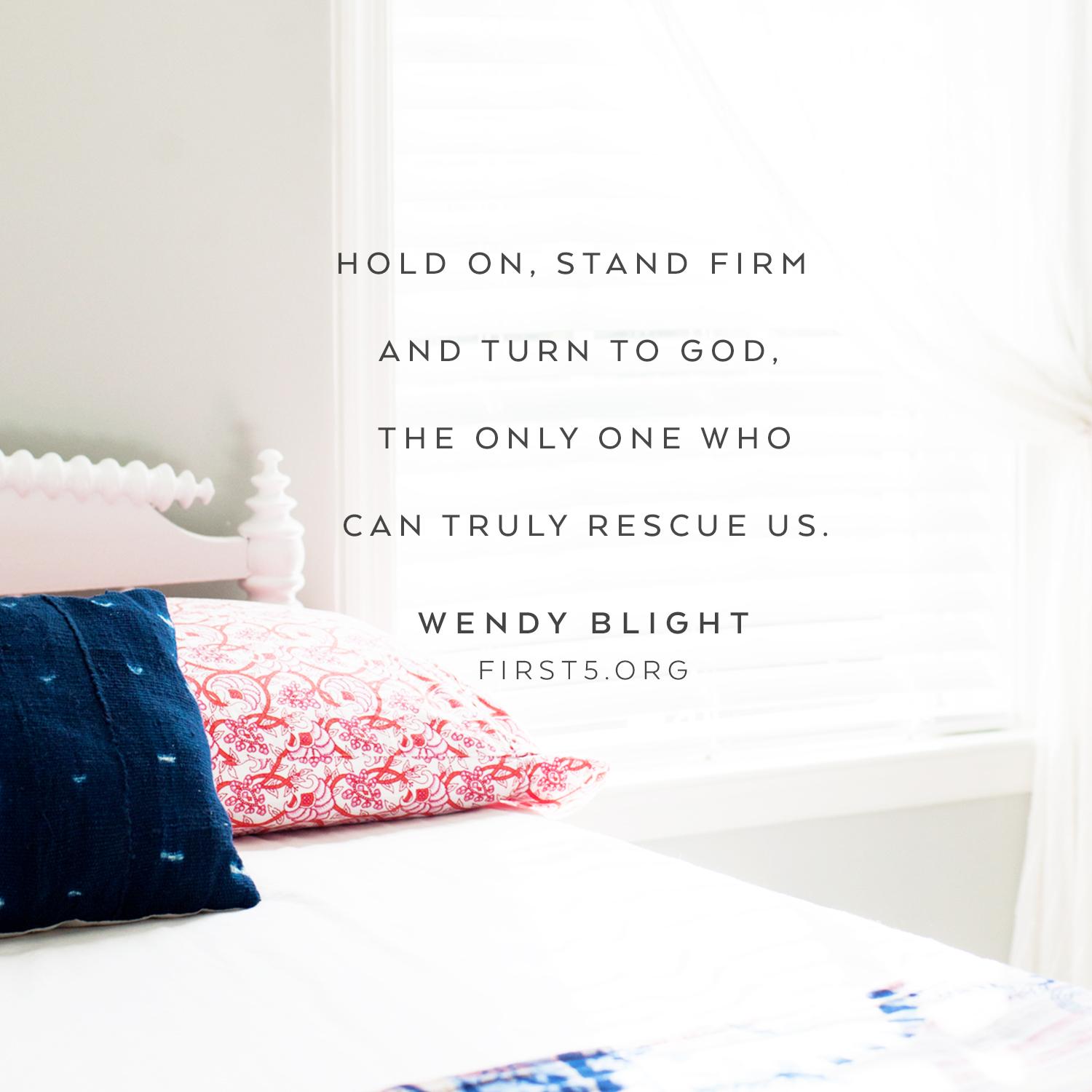 Today's Reading: Job 27
Job 27:5 (NIV) "I will never admit you are in the right; till I die, I will not deny my integrity."
Trials and suffering often shift our thinking and turn our hearts inward. This is where we meet Job today. After hours of speeches, defending himself and wrestling with God, Job still struggled reconciling his circumstances with his faith.
But there was one thing Job knew with certainty: His character was good and upright. Job would not bend or bow down to anyone regarding his integrity. Though his friends repeatedly subjected him to the common theology of the day — that God rewards those who do good and punishes those who do evil — Job never fell victim to it.
Job's integrity served as the centerpiece of his opening words in Job 27. Integrity refers to the soundness of a person's character. It entails the quality of being honest and having strong moral principles. It's often described as the way you behave when no one is looking.
Job knew who he was on the inside and he lived that every day on the outside. The author of Job, and God Himself, affirmed this when they described Job as "blameless and upright" (Job 1:1, Job 1:8). Job clung to his claims of righteousness throughout all the lies his friends had spoken about him. He held fast to that which he knew was true.
Integrity is the sum total of who we are. The responsibility for our integrity lies solely with us. It's a product of perseverance, faithfulness and making right decisions over time. The author made it clear in Job 1 that Job lived a life of integrity. God Himself described Job as a man of integrity when He used words like blameless and upright. Job lived his life well. He honored God and His Word. At the end of Job 2, after losing everything, Job spoke these amazing words, "Shall we accept good from God, and not trouble? In all this, Job did not sin in what he said" (Job 2:10b). Job uncompromisingly adhered to God's moral code of conduct even when the culture and people around him screamed otherwise.
Job's conscience was clear. Despite his friends' accusations, Job knew he lived a life of integrity and would not deny it: "I will maintain my innocence and never let go of it; my conscience will not reproach me as long as I live" (Job 27:6).
Oh, that we could all walk in this confidence. Confidence in knowing we have lived our lives well. Not perfectly. Not without sin. But with pure hearts that seek to please God in all we say and do. It's in that place of confidence where we can trust God with the hard places in life. We can bear up under persecution, temptation and not allow Satan's lies to become our truth. We can hold on, stand firm and turn to God, the only One who can truly rescue us.
Prayer: Father, thank You that You give us Your Word as a guide for living our lives. Grant me a love for Your Word, a heart to obey it, a mind to understand it and a will to persevere in it. Give me the courage to stand firm when, in my flesh, I waver. Help me to live as a woman of character, integrity, honesty and a good name. In Jesus' name, amen.
More Moments:
In Job 27:7-12, Job calls on God to judge his accusers as He judges the wicked. We find similar... Read More
Download the First 5 app to get the full experience