The Order of the Levites
Whitney Capps
Day: 3 | Plan: Numbers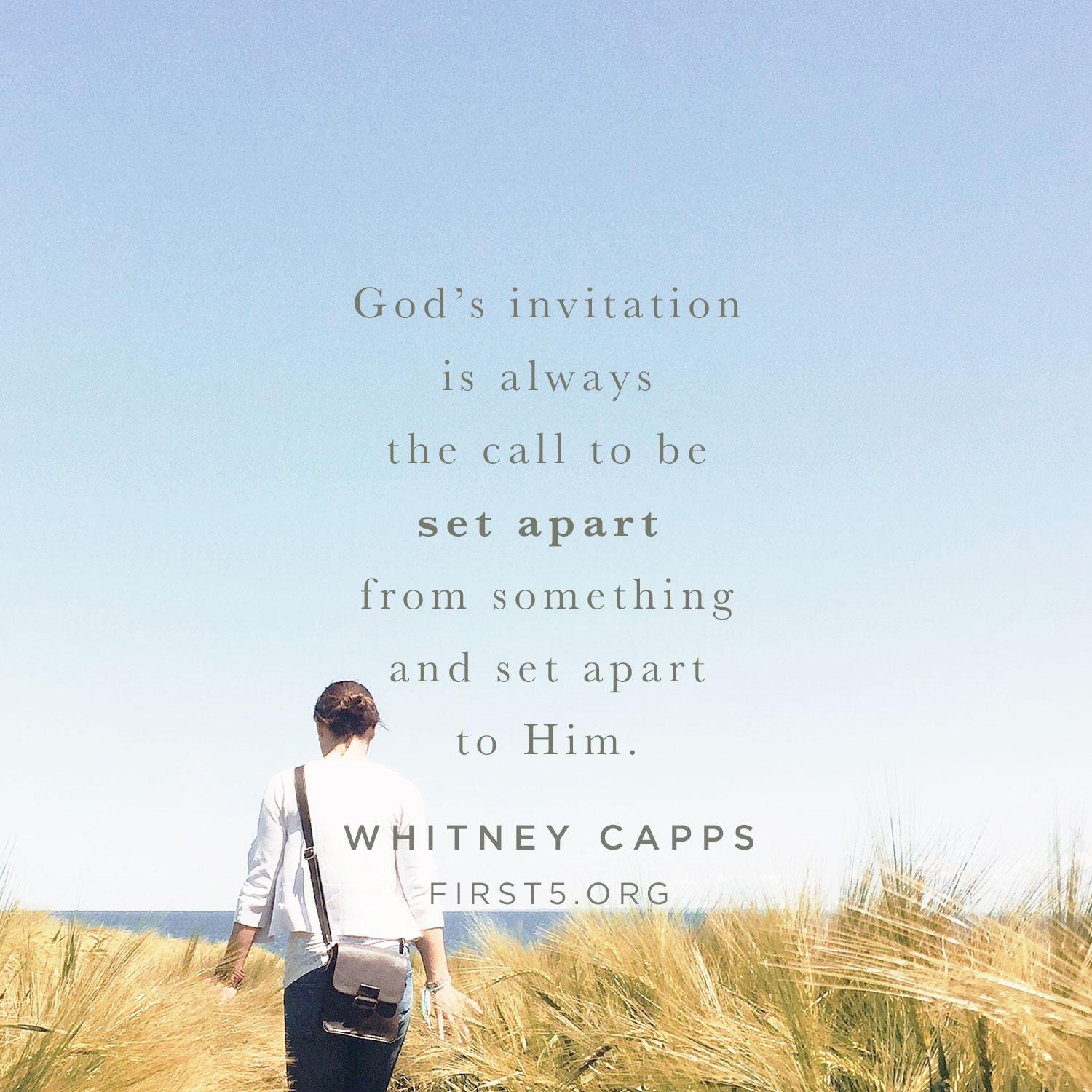 Today's Reading: Numbers 3
Numbers 3:11-12 (NIV) "The LORD also said to Moses, 'I have taken the Levites from among the Israelites in place of the first male offspring of every Israelite woman. The Levites are mine.'"
Similar to Numbers 1 and 2, Numbers 3 focuses on a numeric assessment of God's people. Here the accounting is of the tribe of the Levites, who have been chosen by God to care for the temple and to represent the people before His presence there.
The Levites were the smallest of thirteen tribes that comprised God's chosen people. How and why were they chosen and trusted with the privilege of priestly service? For answers we will need to look back at how God delivered His people from slavery in Egypt.
After nine different supernatural plagues, Pharaoh still refused to let Israel go as God commanded. On the tenth and final plague, God judged Egypt's defiance by killing the firstborn of every household. However, God's people were spared if they demonstrated their faith in God by painting their doorposts in lamb's blood.
This final judgment paved the way for Israel's freedom. As their Redeeming King, God required the firstborn of every Israelite household to be dedicated to Him. (Exodus 13:10) This would show Israel's gratitude to God and honor His authority over them. This consecration, or setting apart, of the firstborn of the whole nation was in place until the catastrophic episode with the golden calf.
While Moses was on Mount Sinai, the people worshiped this idol instead of waiting patiently on instructions from the one true God. Because of their adulterous hearts, Moses invited any men to deliver God's judgment on the people. The Levites rallied, killing all those who entered into sin and offended God in the worship of the golden calf.
In Exodus 32:29, God chooses the Levites to serve Him because they defended God's holiness and stood with Him against their own "sons and brothers."
From that time forward the Levites, the tribe of Moses and Aaron, would be substitutes for the firstborn of the nation. This tribe alone would serve God in the temple. This was a tremendous privilege and a sobering call.
Like the Levites, when we follow God in faith, He invites us into areas of greater sacrifice and service. Like the Levites, we may feel small and insignificant, but God sees and grows our faith. God's invitation is always the call to be set apart from something and set apart to Him. Like the Levites, we must see that serving God is serious and sacred.
Prayer: Heavenly Father, thank You for calling Your people to be set apart for You. Help me to remember that serving You is a privilege that deserves my most serious attention and commitment. I thank You that no matter how small I may feel, I am seen and wanted by You. In Jesus' name, amen.
More Moments:
The Levite census is unique. Instead of counting only the adult males, the leaders counted every... Read More
Download the First 5 app to get the full experience