Truth in the Hard Places
Suzie Eller
Day: 7 | Plan: Luke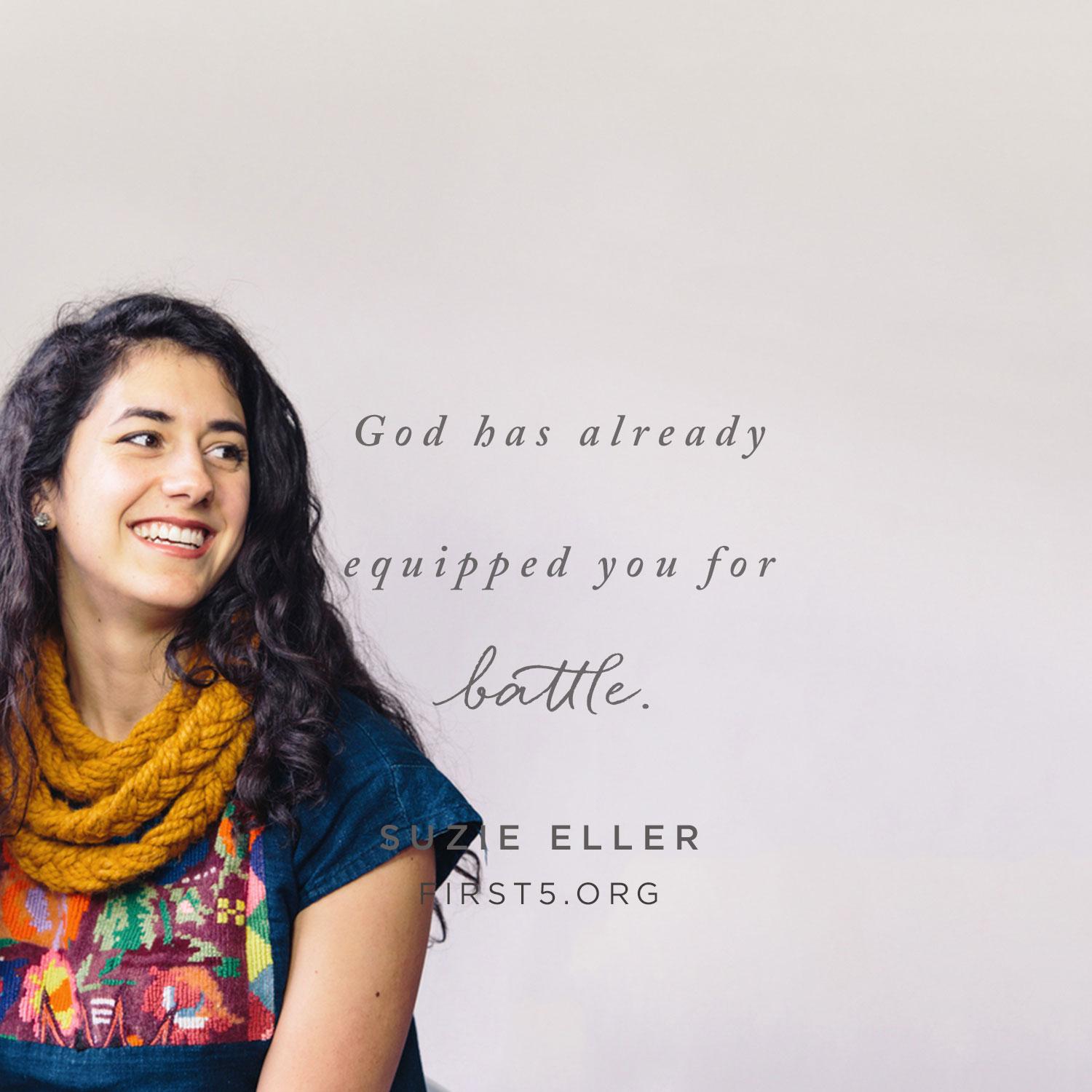 Today's Reading: Luke 4:1-15
Luke 4:14 (NIV) "Jesus returned to Galilee in the power of the Spirit, and news about him spread through the whole countryside."
In Luke 4, we are introduced to a colossal battle between the enemy and Jesus. It is here that we find powerful truths nestled in the story that will equip and encourage us in our own battles.
Truth: We are His
Most of us struggle with the thought of being in the wilderness. It's not a place we willingly go, but sometimes that's exactly where we find ourselves. It's overwhelming and we may feel alone in the battle.
Just as much as the wilderness was a trial for Jesus, it was a proclamation to the enemy.
Jesus was God's Son. He was not without help in the fight.
When the enemy tempted Jesus to break His fast and turn a rock into bread, Jesus battled back with the Word of God: "Man does not live on bread alone but on every word that comes from the mouth of the LORD" (Deuteronomy 8:3b).
When he tempted Jesus with power, Jesus reminded him that there's only One worthy to be served. (Deuteronomy 6:13)
When the enemy suggested that Jesus go against God's will, Jesus responded that there's only One in control. (Deuteronomy 6:16)
We are His.
When we turn to God and the power of His Word, it's a clear sign to the enemy that we are marked!
Truth: We go into battle filled up
"Jesus, full of the Holy Spirit, left the Jordan and was led by the Spirit into the wilderness" (Luke 4:1).
Jesus was full of the Holy Spirit. He was ready long before He was led into the wilderness.
Jesus continually sought God in prayer. It was His example all throughout His ministry. (Luke 5:16) Though He was the Son of God, He spent time with God. As we seek our heavenly Father daily—in good times and when it's hard—we find what we need. Our tank is full, regardless of our circumstances. When a trial hits, we walk in overflowing, rather than empty.
Truth: Embattled on the outside, strong within
Jesus was hungry and fatigued in body. These words describe the exterior of Jesus, but it's not how Scripture defines His inner being.
"Jesus returned to Galilee in the power of the Spirit, and news about him spread through the whole countryside" (Luke 4:14).
Jesus left the wilderness filled with the power of the Spirit! So much so, that the news about Jesus spread like wildfire.
That's one more joy to be found in a trial. We walk into that hard place in power; we walk out strong because of the power of God that is inside of us.
If you are in an unexpected trial, hold these truths close. You are His. He has equipped you for the battle. When the clouds clear, you may be bruised on the outside but His strength will reign within.
Prayer: Father, I am Yours in the midst of this trial today. Thank You that You are close when times are good. You are close in a trial. Thank You that I am Yours in every season. In Jesus' name, amen.
More Moments:
Jesus didn't debate the enemy. In fact, there were few words exchanged over the 40... Read More
Download the First 5 app to get the full experience