Forgive Them … Again
Wendy Pope
Day: 23 | Plan: Luke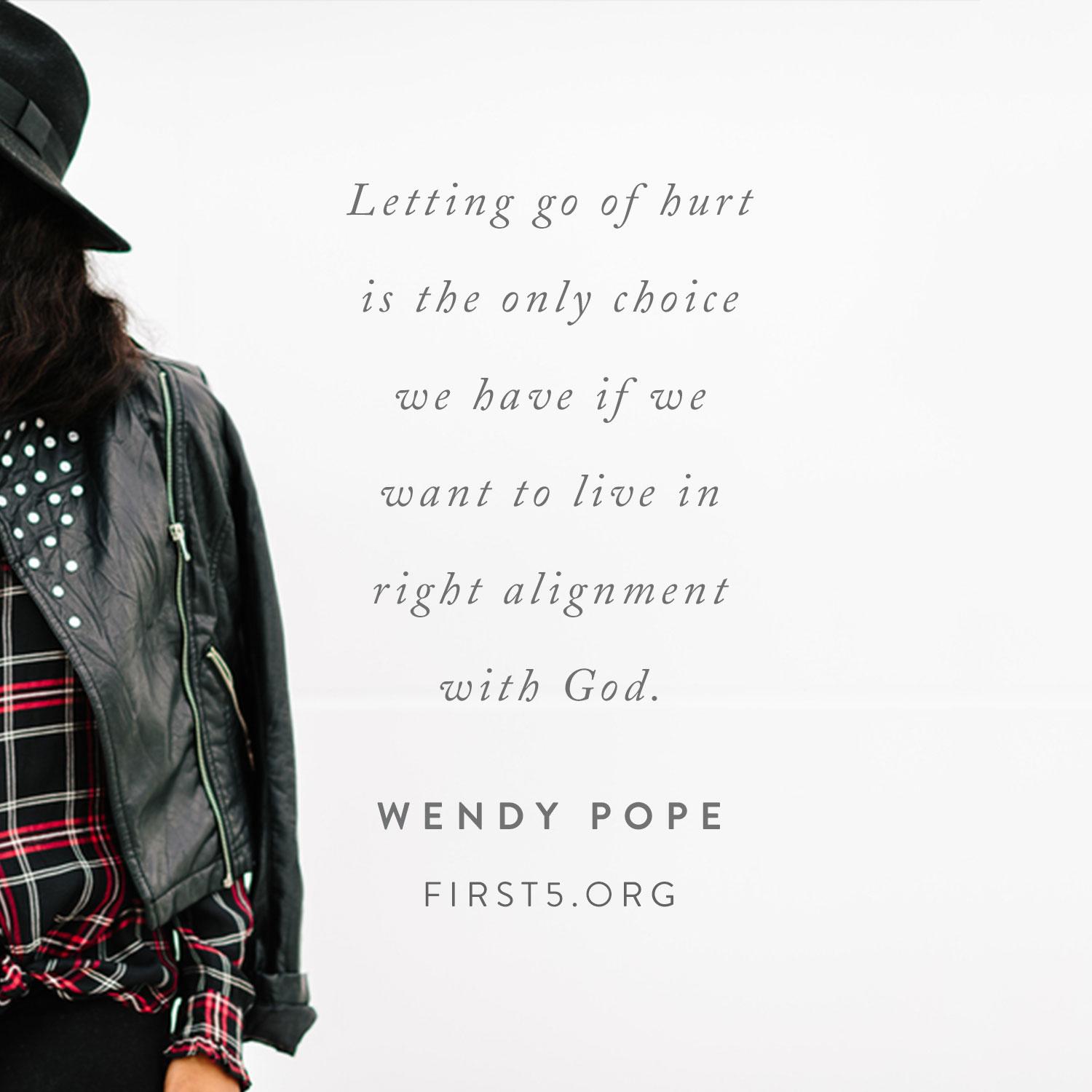 Today's Reading: Luke 17
Luke 17:4 (NIV) "Even if they sin against you seven times in a day and seven times come back to you saying 'I repent,' you must forgive them."
Several years ago a circumstance arose between my family and other families in my neighborhood. The accusation led to an investigation, which eventually resulted in my exoneration. Yet my vindication didn't remove the hardness in my heart after the accusations.
My first instinct was to put a "For Sale" sign in my yard and start packing, not forgive. Night after night I soaked the closet carpet with my tears asking God to help me. The help that He gave was not the help that I wanted … Forgive them.
God's words echoed in my head as one by one my neighbors approached us, each asking for our forgiveness. They repented, and with my mouth I forgave, but in my heart I held onto the pain. Each time I turned down my street the pain poked me like a pebble stuck in my shoe. My neighbors didn't bear sin against me 70 times, but each time I pressed replay I was hurt all over again and each time the Holy Spirit reminded me to forgive them.
After addressing the sin of loving money (Luke 16:1-13) Jesus cautions the Pharisees of the dangers of another sin, unforgiveness. (Luke 17:4) When someone approaches us in repentance, our response should be forgiveness. More and more forgiveness. Jesus uses the Greek word aphiémi which means to let go or release. The release doesn't mean what was done against us was okay. Forgiveness releases the hold pain has on our life. Harboring hurt is emotionally and spiritually crippling and gives those who offended us control over us.
Paul reminds us in Colossians 3:13, "Bear with each other and forgive one another if any of you has a grievance against someone. Forgive as the Lord forgave you." Sometimes forgiveness is a daily resolution and can even be a minute-by-minute decision. Letting go of hurt isn't easy, but it is the only choice we have if we want to live in right alignment with God.
Prayer: Dear Father, forgiveness is bigger than me. Without You I am powerless to release the pain that has taken root in my heart. You forgave me and forgave those who took Your life. To live fully in a right relationship with You, please help me let go and live in the freedom of forgiveness. In Jesus' name, amen.

More Moments:
Later in Luke 17 we read the story of Jesus cleansing ten men with leprosy. After healing... Read More
Download the First 5 app to get the full experience