You Are Invited!
Krista Williams
Day: 9 | Plan: John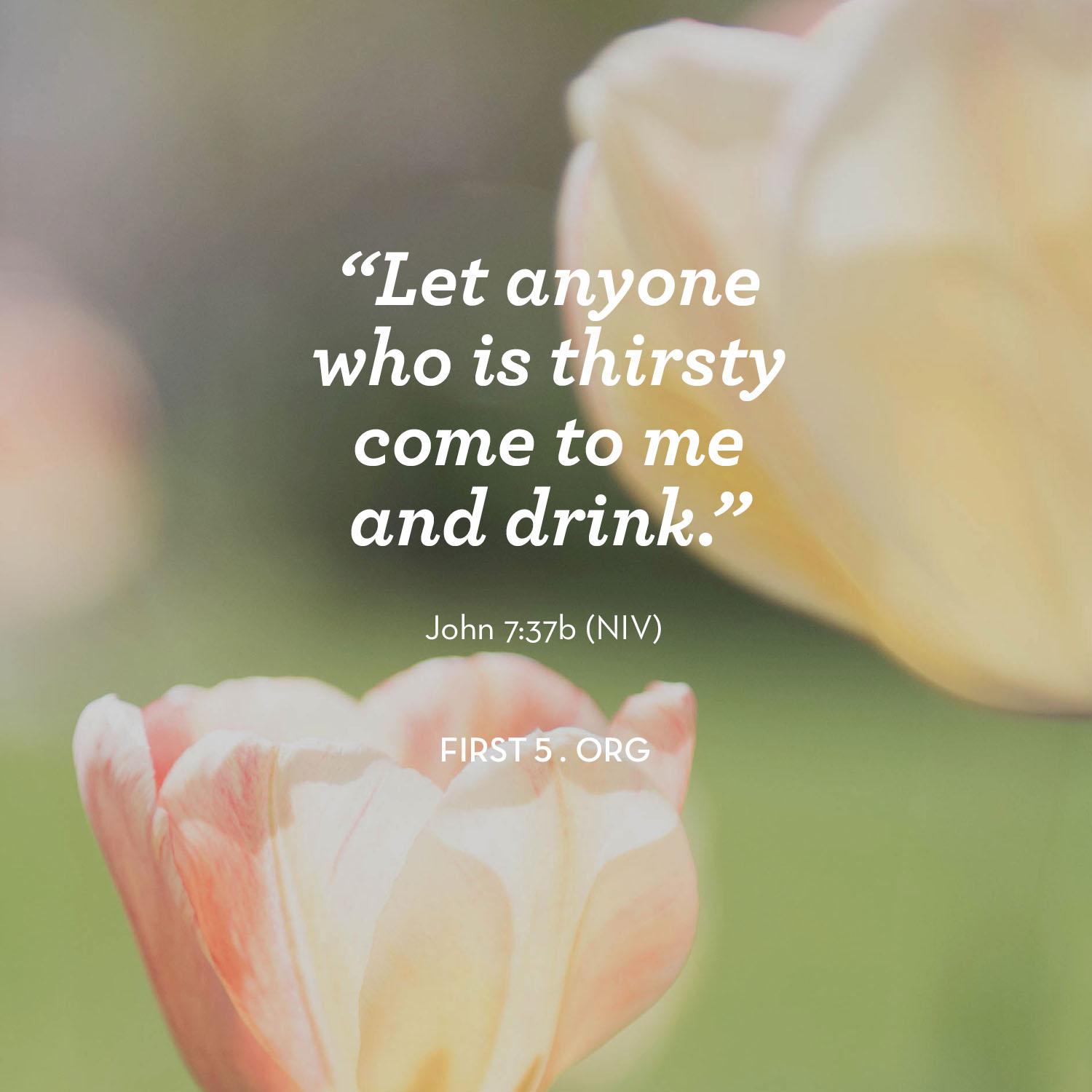 Today's Reading: John 7
John 7:37b (NIV) "… Let anyone who is thirsty come to me and drink."
Jesus had been teaching at the Feast of Tabernacles all week. This was like a big campout where everyone built shelters to celebrate and remember God's faithfulness in the wilderness. One ritual during this popular, weeklong celebration was the pouring out of water in the Temple every morning by the priests. It served as a joyful reminder that God provided water when Israel was in the wilderness.
It was the last day of the feast. There was a great deal of open controversy and confusion concerning Jesus' person and authority. The next day the crowds would be gone. It was now or never for many. So Jesus stood up … and with a loud voice issued a special invitation. "Let anyone who is thirsty come to me and drink."
"Let anyone who is thirsty." Anyone means anyone. His invitation goes out to all. It is as broad as humanity! When Jesus made His glorious proclamation of being Thirst-Quencher, He invited you! He invited me!
"Anyone" is each and every one of us. You just have to admit you are thirsty and come to Jesus so He can quench your thirst.
You and I don't have to live today in a spiritual wilderness with a dry, parched, drought-ridden soul. Jesus is inviting you and me to come to Him, to receive refreshment, to partake of the deep soul-satisfaction only He can provide.
Not only will He refresh your soul, He promises when you believe in Him, put your trust in Him, your heart will overflow with rivers of living water. Oh, let the river flow!
Is your soul thirsty? What are you lacking? What is your deepest longing?
What are you dissatisfied about?
Come to Jesus and drink.
Prayer: Father, You are the one who satisfies my weary soul. Only You are able to fulfill my deepest longings. I admit I'm thirsty. Bring Your sweet refreshment to the deep parched places of my life today. Move me to trust You more and more so my heart will overflow with Your living water. In Jesus' name, amen.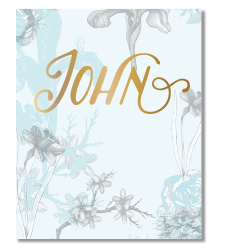 Go deeper with today's First 5 by writing in your Study of John Experience Guide. Don't have one? Get yours here!
More Moments:
" … Let anyone who is thirsty come to me and drink." (John... Read More
Download the First 5 app to get the full experience