Family Pressures
Krista Williams
Day: 8 | Plan: John
Today's Reading: John 7
John 7:3-4 (NIV) "Jesus' brothers said to him, 'Leave Galilee and go to Judea, so that your disciples there may see the works you do. No one who wants to become a public figure acts in secret. Since you are doing these things, show yourself to the world.'"
At the beginning of John 7, the Feast of Tabernacles is approaching. Jesus' brothers try to pressure Him into going on up to the Feast so He can show everyone the works He had been doing in Galilee.
They are pressuring him to step into the limelight. Take advantage of the large crowds gathering in Jerusalem.
It is as if they were saying, "You are doing this wrong. You need to go where the action is. Try our marketing strategy and go to the city and show off a bit! You have got to promote yourself!"
His brothers were pushy. They were putting pressure on Him. They were trying to get Him to run ahead of God's timing, pull a few strings, take advantage of the situation and manipulate the circumstances.
Have you ever had someone try to push you into doing something that the Lord has not told you to do? You know the timing is wrong and yet you feel them pressure you?
Family and friends who are well meaning can try to push us to act and run ahead of God's timing for our lives. As parents, we can push our kids too fast too.
Jesus was doing the Father's will, and he trusted the Father's timetable. Doing God's will and waiting on His timing is completely counter-cultural in our day.
The world pushes and rushes us. The world is impulsive. The world is impatient.
We need to learn to live on God's timetable. Trusting and waiting for His leading in our lives. God's timing is all-important. God's timing is never wrong.
I have found that when I live on God's schedule I will always have God's help.
Prayer: Lord God, You are the keeper of time. Your timing is perfect and all-important. I want to trust You today with my schedule. I don't want to miss anything You have planned for me. Lead me so that I can accomplish only those tasks You have assigned me today. In Jesus' name, amen.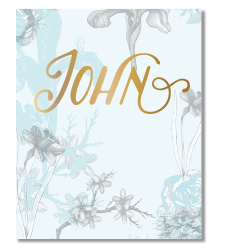 Go deeper with today's First 5 by writing in your Study of John Experience Guide. Don't have one? Get yours here!
More Moments:
Sometimes being in God's waiting room feels more like a trip to the woodshed! As women, it... Read More
Download the First 5 app to get the full experience