The Christian Checklist
Lysa TerKeurst
Day: 7 | Plan: John
Today's Reading: John 6
John 6:29 (NIV) "Jesus answered, 'The work of God is this: to believe in the one he has sent."
It's really easy to reduce our Christianity to a label, a lingo and a lifestyle. We have our Christian checklist:
Pray
Read the Bible
Don't cuss
Go to church
Be nice
Listen to Christian music
Serve others
All of these things are good and necessary. But if we go through these outside motions without connecting them to an internal movement of God in our heart, we'll start to feel distant from Him.
Jesus reminds us in our key verse today that the work of God is to believe in Jesus. If we really want to put a finger on the pulse of how well we are serving God, then we must check how deeply we are believing Jesus and seeing Him change us on the inside.
Take the first item on the checklist above: prayer. When we pray we must realize we are inviting Jesus into every detail of our life that day.
So, when we finish praying, we get up and look for His hand of activity throughout our day. We connect the outside motion of praying to the internal movement of Jesus shifting our heart to look more like His.
Changing from the inside out is how people will know we believe in Jesus.
We'll respond to others more kindly because Jesus moves us to do so.
We'll be more giving toward others because Jesus moves us to do so.
We'll see interruptions more like opportunities for divine appointments because Jesus moves us to do so.
That's the work of God. Not a checklist of outside activities. But rather an internal shift of Jesus working on our hearts. Those who believe in Him should look a lot more like Him.
Prayer: Father, remind me that You are not impressed by my accomplishments and activities. Instead, You are after my heart. I pause right now and seek You with my whole heart. I give You my worries, my praises, my stress, my hopes, my everything. In Jesus' name, amen.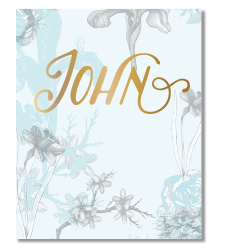 Go deeper with today's First 5 by writing in your Study of John Experience Guide. Don't have one? Get yours here!
More Moments:
Jesus came to fill our lives and hearts with the presence of God. He is so utterly connected to... Read More
Download the First 5 app to get the full experience