Take a Step Off Your Mat
Wendy Blight
Day: 6 | Plan: John
Today's Reading: John 5
John 5:6 (NIV) "When Jesus saw him lying there and learned that he had been in this condition for a long time, he asked him, 'Do you want to get well?'"
My encounter with an armed masked man propelled me into a prison of paralyzing fear. I prayed for God to free me from that fear. But it lingered, until the day I read about a paralyzed man who lay on a mat waiting for the opportunity to enter a pool of healing water just a few steps away.
Jesus came to him and asked: "Do you want to get well?" (John 5:6) The man responded: "I have no one to help me into the pool when the water is stirred." (John 5:7a) Jesus, ignoring his excuse, instructed him: "Get up! Pick up your mat and walk." (John 5:8)
Moments after reading that simple Bible story, I felt the Holy Spirit whisper: "Wendy, do you want to get well?" Like the paralytic, I lay on a mat, focused not on a healing pool, but on my fear. My excuse? I had been the victim of an unspeakable crime.
Jesus' question redirected the man's focus, and mine, from the healing pool to the One who heals. Like the invalid, we often sit in places of pain and sorrow, waiting for something to happen. For God to move or act on our behalf. But sometimes, we must move. We must lock our eyes on Jesus, rally our courage, get up, and take that first step off our mat.
Prayer: Heavenly Father, I want to get well. I trust You with this hard place. Please take my hand and help me take the first step off my mat. In Jesus' name, amen.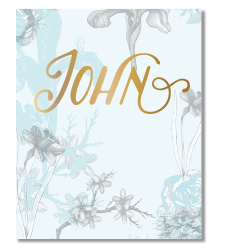 Go deeper with today's First 5 by writing in your Study of John Experience Guide. Don't have one? Get yours here!
More Moments:
Jesus healed the paralytic's body physically at the pool of Bethesda. But did you know that just... Read More
Download the First 5 app to get the full experience