The Resurrected Jesus Appears
Krista Williams
Day: 24 | Plan: John
Today's Reading: John 20
John 20:31 (NIV) "But these are written that you may believe that Jesus is the Messiah, the Son of God, and that by believing you may have life in his name."
The main message of John's Gospel is that Jesus is God. John has written this book so that people would be moved to believe in Jesus. Why? In Jesus we find life, abundant life.
As John draws his Gospel to a close he provides the details for several of Jesus' resurrection appearances. First, Jesus appeared to Mary Magdalene. Then He appeared to the group of disciples who had fearfully locked themselves in the upper room. And finally, Jesus appeared to Thomas, who had refused to believe unless he saw Jesus firsthand.
As each one encountered the risen Lord, a transformation occurred in their life. Mary Magdalene was transformed from a grief-stricken mourner to a joyful missionary when she met the risen Lord. Those fearful disciples went from being cowards to becoming bold men who would relentlessly proclaim the Gospel until death. And when Thomas saw the evidence of the crucifixion in the living person of Jesus, all he could say was, "My Lord and My God." (John 20:28) He was moved from being filled with doubt to having the confident assurance that Jesus was who He said He was. He was the living God!
Here is the promise: When you believe that Jesus is the Christ, the Son of God, you will receive a whole new kind of life!
Are you full of grief, bound by fear or plagued by doubt and insecurity?
You don't have to stay that way. Believe. Take some time today to personally encounter the risen Lord and watch the transformation begin to occur in your own life!
Prayer: Father, You alone have the power to transform lives. Meet me where I am today and in Your tenderness transform me. Move me from grief, fear, and doubt to a more joyful and abundant life in Your name. In Jesus' name, amen.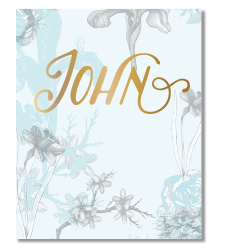 Go deeper with today's First 5 by writing in your Study of John Experience Guide. Don't have one? Get yours here!
More Moments:
The resurrection is an essential part of the Gospel. The resurrection is proof that Jesus Christ... Read More
Download the First 5 app to get the full experience