This End is Not the End
Whitney Capps
Day: 23 | Plan: John
Today's Reading: John 19
John 19:30 (NIV) "When he had received the drink, Jesus said, 'It is finished.' With that, he bowed his head and gave up his spirit."
"It is finished." Three words splitting time and eternity. Nothing would ever be the same. Jesus had finished the work His Father gave Him to do. Jesus wasn't finished, not even close. But the work of paying for your sin and for mine, ending an economy of blood sacrifice and burnt offering, fulfilling years of prophecy and promise, that work was done.
We read those words knowing the end of the story. "It is finished" isn't final. But for the faithful few huddled at the foot of the cross that declaration was soul crushing not life liberating. They had little understanding that His death would give birth to resurrection life, and not just for Him but also for all mankind. They didn't know that yet. They didn't know Sunday was coming. After Good Friday and before celebration Sunday was a silent Saturday.
Are you living in the silent in-between? Maybe you're lost in grief. Perhaps you've witnessed the death of a dream or a relationship. Maybe your "it is finished" was a quiet, desperate whisper uttered only to yourself. You're done, tired and ready to give up.
If the cross teaches us anything, it's that when surrendered to Jesus Christ, the defeater of death, our greatest difficulties can give way to our greatest triumphs. Silence doesn't necessarily mean a setback. Maybe, just maybe we're being set up to witness a miracle.
In the silence, wait well. Pray. Trust. Mourn. There's no shame in that. But keep hoping. Sunday, your Sunday, is coming.
Prayer: Father, I'm drowning in the silence of today. I feel alone, but I know You are there. I know that Your silence is not Your absence. Help me wait for You to finish what You have started in me. Help me hope. Help me believe. In Jesus' name, amen.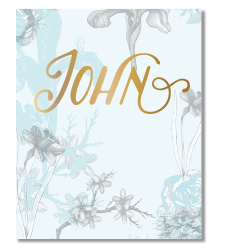 Go deeper with today's First 5 by writing in your Study of John Experience Guide. Don't have one? Get yours here!
More Moments:
The death of Jesus is a historical reality. Even the most liberal and critical scholars confirm... Read More
Download the First 5 app to get the full experience