Lessons from the Olive Tree
Lysa TerKeurst
Day: 22 | Plan: John
Today's Reading: John 18
John 18:1-2 (NIV) "When he had finished praying, Jesus left with his disciples and crossed the Kidron Valley. On the other side there was a garden, and he and his disciples went into it."
Jesus often met in the shadow and shade of the olive tree.
The garden mentioned in today's key verse is the Garden of Gethsemane. In this garden is where Jesus, just before His arrest said to Peter, James and John,
"My soul is overwhelmed with sorrow to the point of death." (Mark 14:34)
I don't think it was a coincidence the olive tree was there in this moment of deep sorrow for Jesus.
The olive tree is a picture of comfort when our hearts go through the crushing times:
1. In order to be fruitful it has to have both the harsh east wind and the refreshing west wind.
The east wind is the dry hot wind from the desert. This is a harsh wind. So harsh that it can blow over green grass and make it completely wither in one day. The west wind, on the other hand, comes from the Mediterranean. It brings rain and life.
The olive tree needs both of these winds to produce fruit and so do we. We need both the winds of hardship and winds of relief to sweep across our lives to be fruitful.
2. What it produces on its own is naturally bitter.
For the olive to be edible, it has to go through a lengthy process which includes…
washing,
breaking,
soaking,
and salting.
If we are to escape the natural bitterness of the human heart, we have to go through the process of being cured as well.
3. The best way to preserve an olive for the long run is to press it and extract the oil from it.
The same is true for us. The biblical way to be preserved is to be pressed. Only then can you get what's most valuable—the oil—from it. Lord, help me remember this when I am hard pressed.
I think Jesus wants the beautiful realities about the olive tree to be a beautiful comfort to you today.
Prayer: Father, thank You for the way You use Your creation to teach us. Lord, help me to see that being pressed does not have to be a bad thing. Remind me that just like an olive, when I am going through hard times, it is not to harm me, but can bring forth good from me. Help me to see the pressing as You do, Lord. In Jesus' name, amen.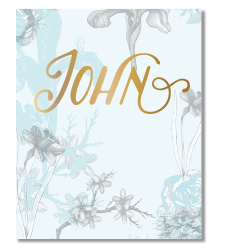 Go deeper with today's First 5 by writing in your Study of John Experience Guide. Don't have one? Get yours here!
More Moments:
No one wants to have their heart crushed. But being wounded in deep places happens. Sometimes it... Read More
Download the First 5 app to get the full experience