Jesus' Prayer for You
Lysa TerKeurst
Day: 21 | Plan: John
Today's Reading: John 17
John 17:23 (NIV) " …That they may be brought to complete unity. Then the world will know that you sent me and have loved them even as you have loved me."
I treasure reading about the last moments of Jesus life with His friends in the Upper Room. But at the same time, my heart aches. He knew all that was about to happen to Him. Within hours of this last time together He knew:
--One of them would betray Him.
--The others would not stand with Him.
--The brutality He would soon endure alone.
And yet, somehow He was focused enough to stay very present in this moment instead of living in dread of the horrific moments to come.
They ate together. They drank together. They experienced Jesus' last supper together.
Then He prayed. For Himself. For the disciples. And then for you and me.
The fact that He thought of and prayed for us in these final moments astounds me.
" … that they may be brought to complete unity. Then the world will know that you sent me and have loved them even as you have loved me." (John 17:23)
Of all the many things He could have prayed for us, it was unity and love. That's what He prayed. But is this what we live?
Do I see unity and love in the way Christians speak about one another online?
Do I see unity and love in the way I handle frustrations with others?
Do I see unity and love in the way I process others getting the very things I have begged God for?
Do I see unity and love between pastors and churches and denominations?
Sometimes I do. But heartbreakingly, sometimes I don't.
If I don't see what should be the defining marks for us Christians, what must the onlooking world think?
We honor Him when we read His prayer. But I believe we honor Him most when we live His prayer.
Prayer: Father, forgive me for the times when I have chosen to divide instead of seek the kind of unity Jesus prayed for us. Help me know how to stand for absolute truth, but not be divisive in the process. Give me your eyes to see and love others the way you do. In Jesus' name, amen.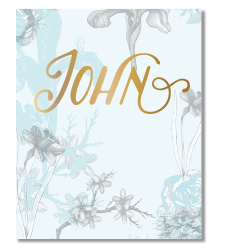 Go deeper with today's First 5 by writing in your Study of John Experience Guide. Don't have one? Get yours here!
More Moments:
In the same night Jesus prepared to finish His works on the cross, He cried out to God with a... Read More
Download the First 5 app to get the full experience