Wedding Favors
Whitney Capps
Day: 2 | Plan: John
Today's Reading: John 2
John 2:5 (NIV) "His mother said to the servants, 'Do whatever he tells you.'"
I hesitate to be honest in my prayers. Do you?
I often think, This is so not a big deal. Jesus wouldn't care about this. And even if He cares, He certainly won't do anything about it.
Have you ever felt that way? Wondered if Jesus cares about a hurtful Facebook comment, a tense relationship with a coworker, a paycheck that won't make ends meet or a shortage of wedding wine? Today's passage proves Jesus cares about it all because He cares about us.
At a wedding in Cana, Jesus' mother Mary realizes the host is out of wine and informs Jesus of the shortage. Jesus responds, "'Woman, why do you involve me?'" Jesus replied. 'My hour has not yet come.'" (John 2:4)
In some respects, Jesus seems to say, "This is not my problem." Isn't that weird? It seems a curt, even disrespectful response to His mother.
But Jesus was never disrespectful, and He certainly wouldn't have broken the sixth commandment by dishonoring His mother. Why does John record His response? Is He offering her an opportunity to stretch her faith? What if He isn't asking, "What do you want from me?" What if He's asking, "What do you believe about me?"
Mary sees a need. Mary confides in Jesus. She trusts His response, and He does not disappoint. Immediately after her request, Jesus has the servants fill the jars with water and turns it to wine.
In response to Jesus' question, Mary told the servants, "do whatever He tells you." Mary believed that Jesus was not only able, but also willing to help her. Jesus' miracle didn't just meet her need; it affirmed her faith. He is both powerful and compassionate.
How differently would I approach prayer if I trusted God like Mary did? Maybe it's time I stopped editing my prayers because I think He won't care. He may ask, "Why do you involve Me?" I pray I'm faith-filled enough to answer, "Because I trust You."
Prayer: Father, forgive me for believing the lie that You don't care about every detail of my life. Help me trust You to hear and act. I want an honest prayer conversation with You free from the fear that I am insignificant. Help me to involve You in all of my life. In Jesus' name, amen.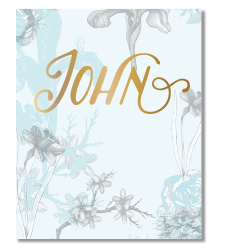 Go deeper with today's First 5 by writing in your Study of John Experience Guide. Don't have one? Get yours here!
More Moments:
Jesus changing water into wine is the first recorded miracle of His ministry. John includes this... Read More
Download the First 5 app to get the full experience