The Way to Remain
Wendy Pope
Day: 19 | Plan: John
Today's Reading: John 15
John 15:10 (NIV) "If you keep my commands, you will remain in my love, just as I have kept my Father's commands and remain in his love."
Ah, the thought of remaining in God's love! You have to admit there's a certain wooing in the message of this great verse. Who doesn't want to remain in the perfect love of our loving God?
I love that Jesus clearly teaches His disciples how to remain in His love! There's no guesswork or conjecture. Keeping equals remaining. Keep is the Greek word tereo (tay-reh'-o). It means to attend to carefully, take care of, guard, observe, and watch over. Jesus wants us to make a fortress around His instructions so they might not escape from our heart and mind.
The promise of our keeping is our remaining in God's great and perfect love. Remain, also translated as abide, is the Greek word men-o (men'-o). It means to be held, kept, continually. God will continually hold and keep His disciples in His love when we keep His instructions. Sounds like a great plan to me!
The good news continues in verse 11, "I have told you this so that my joy may be in you and that your joy may be complete." Our remaining and our joy are possible through our keeping. Keeping God's instructions can be a bit challenging but God took care of that, too. He sent us His Holy Spirit to assist. "But the Advocate, the Holy Spirit, whom the Father will send in my name, will teach you all things and will remind you of everything I have said to you." (John 14:26) What a great God we serve! Don't you agree?
Prayer: Lord, please give me the desire to keep Your instructions to close to my heart and mind so that I may remain close to You. I long for my joy to be complete and know that it is only possible by staying close to You. In Jesus' name, amen.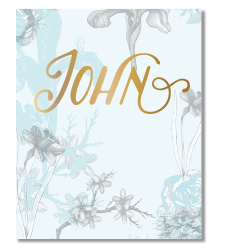 Go deeper with today's First 5 by writing in your Study of John Experience Guide. Don't have one? Get yours here!
More Moments:
It's very important not to confuse remaining with salvation. One does not depend on the... Read More
Download the First 5 app to get the full experience