The Vine and the Branches
Wendy Blight
Day: 18 | Plan: John
Today's Reading: John 15
John 15:5-6 (NIV) "I am the vine; you are the branches. If you remain in me and I in you, you will bear much fruit; apart from me you can do nothing. If you do not remain in me, you are like a branch that is thrown away and withers; such branches are picked up, thrown into the fire and burned."
Jesus taught His disciples how to be fruitful. Abundantly fruitful. Using the illustration of a vine and its branches, He explained that to be fruitful, the disciples must stay connected to Him, like branches to a vine.
When my heart connected with Jesus, I expected to see and feel great change immediately. But instead, I remained pretty much the same. Why?
Because my heart had been connected to but not yet altered by that connection.
When we unite our hearts with Jesus, God seals us with His Holy Spirit (2 Corinthians 1:22). The very presence of the Living God comes to live inside of us! And it continues to flow into us like an intravenous drip, feeding and nourishing us. But the inflow of His Holy Spirit "sap" alone is not enough to produce a changed life. It initiates a great work, but it's abiding, spending time with Jesus and in His Word, that really jumpstarts life transformation and God's ability to produce beautiful, abundant fruit in our lives.
In its original translation, the word "abide" is meno, which means to remain or stay. Jesus invites us to abide, to spend time with Him. And when we do, God not only promises to give His Spirit without measure, He promises to do exceedingly more than we could ever ask or imagine (John 3:34, Ephesians 3:20)!
So what does this look like practically? We abide in Christ when we expectantly dive into His Word each day, anticipating a "word" from Him, and when we joyfully come before Him in prayer, not only praying but also listening for His still, small voice. Our inward abiding leads to outward change and bountiful fruit. We willingly walk in obedience to His Word, even when it's hard and we don't understand. We gladly serve the least and the lost, sharing the love He so graciously extended to us. We boldly share the hope that we have found in Him with the least and the lost who so desperately need the hope of a Savior.
Oh, how I want that abundance in my life! I want to bear much fruit. Much love. Much grace. Much obedience. Much joy. Much hope. Much wisdom.
Prayer: Heavenly Father, I want more of You in my life. Help me carve out time each day so that You can pour more of Your Holy Spirit "sap" into my heart. More love. More grace. More peace. More hope. Fill me to overflowing so that I can bear much fruit for You. In Jesus' name, amen.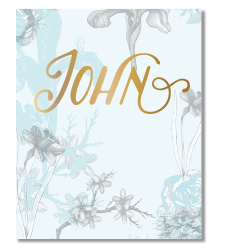 Go deeper with today's First 5 by writing in your Study of John Experience Guide. Don't have one? Get yours here!
More Moments:
The God of the Universe loves you! Jesus said in John 15:9, "As the Father has loved... Read More
Download the First 5 app to get the full experience