Living in the Light
Leah DiPascal
Day: 15 | Plan: John
Today's Reading: John 12
John 12:46 (NIV) "I have come into the world as a light, so that no one who believes in me should stay in darkness."
Jesus is the light of the world and in Him there is no darkness. Jesus came into this world to save us by bringing people out of the kingdom of darkness into the kingdom of God.
No matter how dark our world becomes it can never extinguish the illuminating light of Jesus. Evil has no escape and darkness has no place to run from the overcoming power of God. In His light, all sin is exposed and what was hidden is uncovered. Christ has brought light to everyone. As His light shines it can extinguish even the darkest places within us.
Christ has called us out of darkness and as believers we are to live as children of the light. We are designed in God's image so His likeness shines through us, revealing His glory into our darkened world.
As we follow Jesus, His Word is a shining lamp to our feet and a light along our path. The more we spend time with God and come to know Him personally, the brighter His light shines within us.
May Jesus' light shine brightly through you today, so that others can easily see your good works and glorify Almighty God in heaven.
Prayer: Father, thank You for sending Your Son into this world to shine Your light, to redeem me and deliver me from the kingdom of darkness, so that I can now experience the glorious kingdom of God. Illuminate every darkened place within me and may the glow of Your presence be evident in me today. In Jesus' name, amen.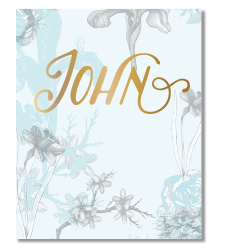 Go deeper with today's First 5 by writing in your Study of John Experience Guide. Don't have one? Get yours here!
More Moments:
Today you may be experiencing the darkness of this world, but the light of Christ is powerful... Read More
Download the First 5 app to get the full experience