The Fragrance of Worship
Leah DiPascal
Day: 14 | Plan: John
Today's Reading: John 12
John 12:3 (NIV) "Then Mary took about a pint of pure nard, an expensive perfume; she poured it on Jesus' feet and wiped his feet with her hair. And the house was filled with the fragrance of the perfume."
Mary of Bethany is a beautiful role model for every believer. We can learn so much from her memorable interactions with Jesus. In this verse, we catch a glimpse of Mary's loving adoration and servant's heart as she anoints Jesus' feet with perfume during a dinner party. And this was no ordinary bottle of body splash. A pint of imported pure nard would have cost an entire year's wages. But to Mary it was worth it. Jesus was worth the costly sacrifice, and as she wiped His feet with her hair the sweet aroma filled the entire house.
Yet, instead of being supported, Mary was criticized. Others didn't understand her way of worship and lacked the spiritual insight that Mary had acquired. Jesus quickly commended her and explained to them how Mary was preparing His body for burial.
Mary gave her very best to Jesus. She risked being ridiculed and worshipped Him unapologetically. Her humility and love for her Savior were undeniable. Mary was unwilling to compromise or hide her devotion. Jesus was everything to her.
Is my devotion to Jesus like Mary's? Is yours? Are we willing to love Jesus and worship Him in an undeniable way, regardless of what others think? Will we risk all that we have to honor Him-praise Him-devote our lives to Him? Is Jesus truly everything to us?
Prayer: Lord, help me to be more like Mary as I honor and worship You today. Teach me to have a servant's heart. Let me be willing to give all that I have for You. In Jesus' name, amen.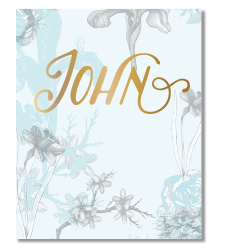 Go deeper with today's First 5 by writing in your Study of John Experience Guide. Don't have one? Get yours here!
More Moments:
In the Gospel of Luke (10:39), we learn more details about this special event. Mary not only... Read More
Download the First 5 app to get the full experience