Do You Know The Shepherd's Voice?
Wendy Blight
Day: 12 | Plan: John
Today's Reading: John 10
John 10:3b-4 (NIV) " … The sheep listen to his voice. He calls his own sheep by name and leads them out. When he has brought out all his own, he goes on ahead of them, and his sheep follow him because they know his voice."
Jesus describes Himself as the Good Shepherd. Why would Jesus invite us to call Him by that name? In Jesus' day, a shepherd raised his sheep from the time they were lambs in the rough and rocky terrain of the Judean uplands. He established a personal relationship with each of his sheep, often naming them, so they knew his voice and trusted him no matter where he led them.
Knowing their shepherd's voice was especially imperative when, after a long day of travel, he'd place them in a corral with sheep from many different shepherds. When daybreak arrived, each shepherd would head to the corral and call for his sheep. Interestingly, though intermingled with other flocks, when they heard the voice of their shepherd, they came because they recognized his voice.
Friend, Jesus our Shepherd works the same way. He knows us intimately. He understands our weaknesses and is sensitive to our challenges. He goes before us to lead and protect us. He calls us by name. And just as the Judean sheep knew their shepherd's voice, when we are in relationship with Jesus, we too can know and trust our Shepherd's voice.
Prayer: Heavenly Father, thank You that You call me by name. I want to hear Your voice today. Speak to me, Lord. In Jesus' name, amen.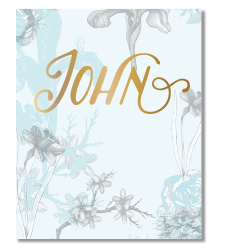 Go deeper with today's First 5 by writing in your Study of John Experience Guide. Don't have one? Get yours here!
More Moments:
Throughout the Gospel of John, Jesus claimed God was His Father. He spent three years fully... Read More
Download the First 5 app to get the full experience