Forgotten
Krista Williams
Day: 40 | Plan: Genesis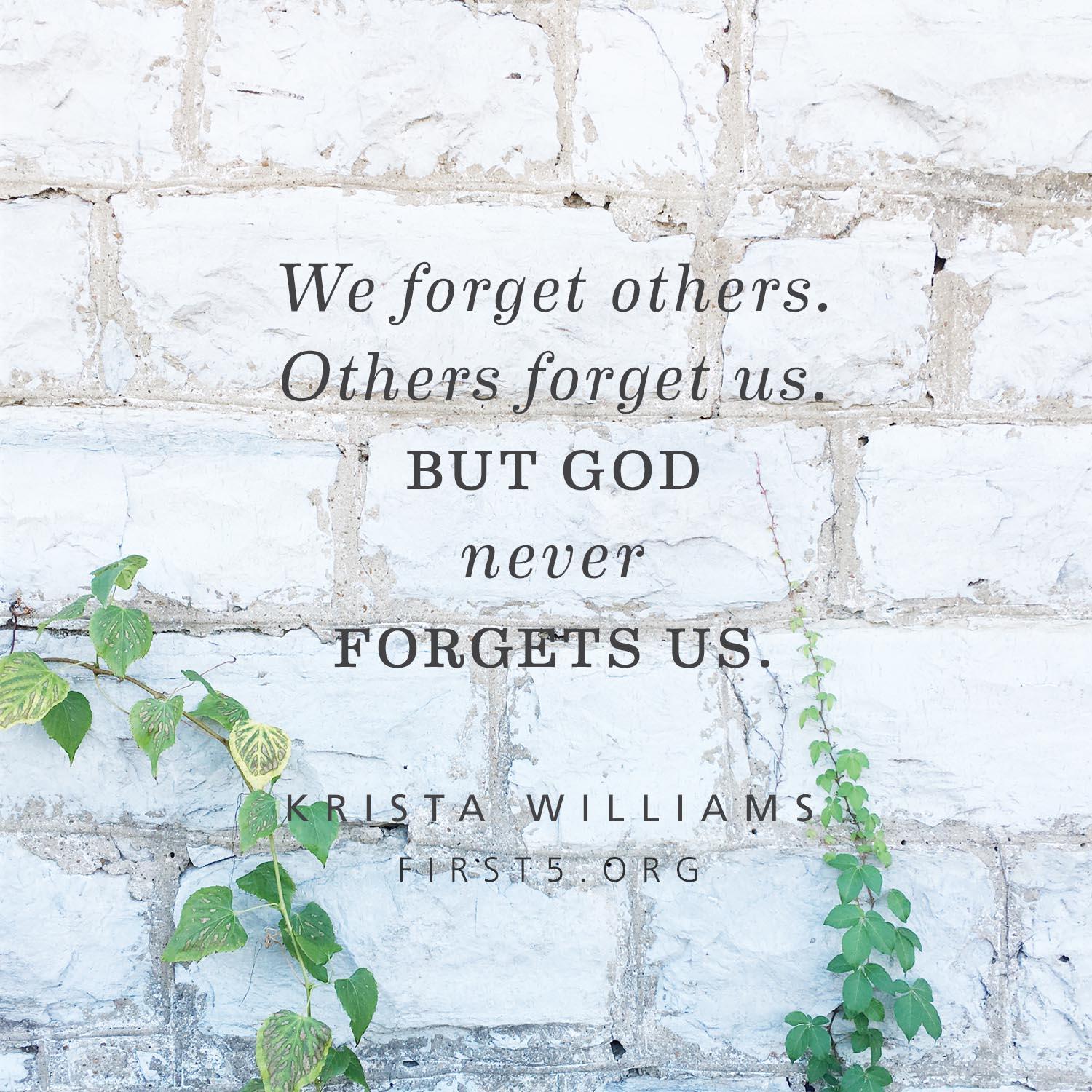 Today's Reading: Genesis 40
Genesis 40:23 (NIV) "The chief cupbearer, however, did not remember Joseph; he forgot him."

In yesterday's passage, we read how the Lord was with Joseph and showed Him kindness while he was in prison. We learned that Joseph intentionally chose to honor God with his actions and attitudes.
Instead of becoming bitter, Joseph always remained busy doing what was right. He made it his ambition to work with excellence before God, no matter the circumstances.
As a result, he was put in charge because God's favor was evident in his life. Even though God never forgot Joseph, others did.
One day, there in prison, he noticed the king's cupbearer and baker, who were also in custody, were troubled. He showed them kindness and concern and cared enough to ask why they were sad. He discovered it was because of dreams they both had.
Joseph stressed God is the one who interprets dreams before he asked about theirs. After listening, he truthfully proceeded to share each dream's interpretation.
The interpretations came to pass as Joseph had said. The cupbearer was restored, and the baker was killed.
Joseph had only requested that the cupbearer kindly remember him before Pharaoh when he was restored. But the cupbearer didn't remember. He forgot him. As a result, Joseph sat in prison, forgotten for two long years!
We forget others. Others forget us. But God never forgets us. Sometimes we forget that God never forgets us. But He never does. At precisely the right time, God would cause the cupbearer to remember Joseph.
Are you feeling forgotten or overlooked by God? Thinking "Will I be here forever? What did I do to deserve this? God, haven't I served You faithfully? Have You abandoned me?"
The amazing life-giving news in all of our forgetfulness is that God never forgets us! He is always working in our lives for our good and His glory, no matter our circumstances. (Romans 8:28)
Prayer: God, You are faithful, and You never forget Your own. Life's challenging circumstances can make us bitter but You want to use them to make us better. Reveal any root of bitterness in me. And like Joseph, help me to serve You with excellence regardless of my circumstances. In Jesus' name, amen.
Go deeper with today's First 5 by writing in your Study of Genesis Experience Guide. Don't have one? Get yours here!
More Moments:
Joseph repeatedly emerges from the painful places in his life with his character intact. There... Read More
Download the First 5 app to get the full experience