God's Dwelling Place
Leah DiPascal
Day: 40 | Plan: Exodus
Today's Reading: Exodus 40
Exodus 40:33b-35 (NIV) "And so Moses finished the work. Then the cloud covered the tent of meeting, and the glory of the LORD filled the tabernacle. Moses could not enter the tent of meeting because the cloud had settled on it, and the glory of the LORD filled the tabernacle."
As dawn broke on the first day of a new year, God instructed Moses that it was time to set up the entire tabernacle, with its furnishings and the outer court. Moses obeyed and anointed everything with oil—including Aaron and his sons as priests—in order to consecrate and make them holy.
When Moses completed the work, the presence of the Lord appeared in a cloud and settled over the entire tent of meeting. Scripture tells us "the glory of the LORD filled the tabernacle" (Exodus 40:34).
This appearance is known as the Shekinah, which is a Hebrew word meaning "to dwell" and is translated as the "presence" of God. The Shekinah is the visible manifestation of the presence of God.
The Israelites were very familiar with the Shekinah of God because they had seen this cloud several times before. When God led the Israelites out of Egypt, the cloud appeared during the day and turned into a pillar of fire at night, guiding them through the wilderness. (Exodus 14:19-20, Exodus 14:24, Exodus 16:10)
Again, the cloud appeared atop Mount Sinai (Exodus 24:15-18) and also at the entrance of a smaller tent of meeting that Moses had set up outside the camp. (Exodus 33:9-10)
This cloud was one of the ways God chose to manifest His glory and presence.
But now that the tabernacle was complete, God chose to dwell in this new home on earth and live among the Israelites.
In the New Testament, we see God choosing once again to dwell among His people. This time God's Shekinah glory was not revealed in a cloud or fire, but instead, in His one and only Son, Jesus Christ:
"The Word became flesh and made his dwelling among us. We have seen his glory, the glory of the one and only Son, who came from the Father, full of grace and truth" (John 1:14).
You may already know this truth, but here's something I think is really exciting. Did you know that as a believer in Christ, the presence of God is in you through the indwelling of the Holy Spirit?
1 Corinthians 3:16 says, "Don't you know that you yourselves are God's temple and that God's Spirit dwells in your midst?"
Just think … God has chosen to make His home within you and me!
So, here are some important questions to ask yourself: How am I displaying the presence of God to others? Are my thoughts, words, and actions shining God's glory to those around me? Am I taking care of my body in a way that is welcoming to the Holy Spirit as He dwells within me?
Prayer: Heavenly Father, thank You for choosing to make Your home within me through the indwelling of the Holy Spirit. Help me to take care of my body and nourish my soul by meditating on Your Word every day. Let me be a light that shines Your glory to those around me. In Jesus' name, amen.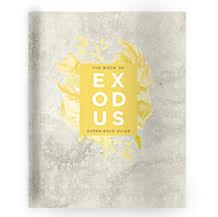 Go deeper with today's First 5 by writing in your Study of Exodus Experience Guide. Don't have one? Get yours here! Digital Download option now available for $8.
More Moments:
Hebrews 1:3a says, "The Son [Jesus] is the radiance of God's glory and the exact... Read More
Download the First 5 app to get the full experience