Who I Represent
Wendy Pope
Day: 39 | Plan: Exodus
Today's Reading: Exodus 39
Exodus 39:6 (NIV) "They mounted the onyx stones in gold filigree settings and engraved them like a seal with the names of the sons of Israel."
God was as specific with the design of the priestly garments as He was in the design of the tabernacle. The priestly garments were constructed with the finest of linens and yarns. Nothing but the best for those serving in the sanctuary.
Perhaps the most significant of all the garments was the ephod, a linen embroidered vest worn by the high priest. Sewn into the breastpiece, the outer part of the ephod, were 12 colored squares each adorned with a precious stone. The 12 stones represented the 12 sons of Jacob, also known as Israel. Jacob's sons made up the 12 tribes that formed the nation of Israel. Each time the high priest put on the ephod and the breastpiece he was reminded of who he represented.
We aren't high priests but we do represent our High Priest, Jesus. Each day as we serve our families, go to work, school, and move around in our communities, we have the privilege to represent Jesus. The apostle Paul offers godly fashion advice in Colossians 3:12, "Therefore, as God's chosen people, holy and dearly loved, clothe yourselves with compassion, kindness, humility, gentleness and patience."
Today let's fashion ourselves with these precious attributes of God and represent Him well to a lost and dying world.
Prayer: Lord, help me to step out of the way so that others might see You in me. I truly want to represent You well so that others might come to know You as I do. In Jesus' name, amen.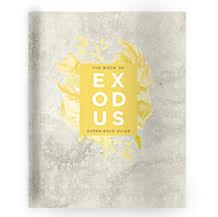 Go deeper with today's First 5 by writing in your Study of Exodus Experience Guide. Don't have one? Get yours here! Digital Download option now available for $8.
More Moments:
Moses examined the work the Israelites had done. It was his job to ensure they had done the work... Read More
Download the First 5 app to get the full experience