Did Somebody Say Building Campaign?
Leah DiPascal
Day: 35 | Plan: Exodus
Today's Reading: Exodus 35
Exodus 35:5 (NIV) "From what you have, take an offering for the LORD. Everyone who is willing is to bring to the LORD an offering."
When Moses returned from Mount Sinai with the second set of stone tablets in hand and his face shining with a holy glow (Exodus 34:29), he announced to the Israelites that they were about to begin a building campaign for the Lord. It would include construction of the tabernacle, along with sacred contents that were designed by the Lord Himself.
God commanded Moses to take up an offering for this new construction site. But God didn't command the people to give. Instead, He invited them to give. "Everyone who is willing is to bring to the LORD an offering" (Exodus 35:5b).
The truth is, God didn't need the Israelites' donations to construct the tabernacle. Think about it. If God could make manna fall from the sky, fresh water gush from a rock, and enough quail to fly into the camp's territory to feed over a million people each day, He certainly could produce whatever He needed for the tabernacle in a nanosecond.
God was looking for people who were willing to give joyfully, without any reservation. He wanted their offerings to come from a posture of gratitude and thanksgiving—not from a mindset of hesitancy and obligation. So He invited instead of commanded, and the offer was available to everyone.
Well, the people certainly gave. Not only did they offer their valuable possessions, they also gave their time, talents, and crafting skills to construct the tabernacle just as God had designed.
Day after day they worked together in the hot sun. Men and women helping each other get the job done. And I imagine when the tabernacle was finally finished, each person marveled at its unique design and beauty—feeling so excited and proud of the work they had accomplished together.
What kingdom building project has God invited you to be a part of lately? Are you giving your time, talents, or finances with a grateful heart, or does it feel like a burdensome chore?
When God invites us to be a part of what He's doing, it's not so we can bless Him. It's so He can bless us. How is God blessing you today? Let's be sure to thank Him for all those blessings and for the invitation to give freely, so that others can be blessed too.
Prayer: Heavenly Father, thank You for inviting me to be part of what You are doing in our world today. Help me recognize Your activity and get involved when I sense You calling me to join other believers in accomplishing Your kingdom work. Make it clear which assignments are mine and which assignments You've set aside for someone else. Help me to always give with a grateful heart. In Jesus' name, amen.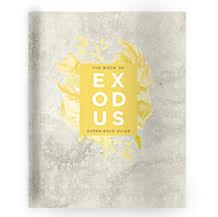 Go deeper with today's First 5 by writing in your Study of Exodus Experience Guide. Don't have one? Get yours here! Digital Download option now available for $8.
More Moments:
Before Moses told the people about the building of the tabernacle and how they could get... Read More
Download the First 5 app to get the full experience