Rewrite
Wendy Pope
Day: 34 | Plan: Exodus
Today's Reading: Exodus 34
Exodus 34:1 (NIV) "The LORD said to Moses, 'Chisel out two stone tablets like the first ones, and I will write on them the words that were on the first tablets, which you broke.'"
Moses responded to the golden calf debacle (Exodus 32) with a fit of righteous anger and broke the first set of commandments. The Lord, compassionate and slow to anger, met Moses a second time on Mount Sinai to rewrite the commands on another set of tablets.
Sometimes God has to rewrite.
I love that God was willing to rewrite the commands for Moses and the Israelites. He didn't hold Moses' anger against him. "Sorry, Moses. I only had the one copy. If you hadn't reacted so irrationally, you would still have them." He was gracious and forgiving.
Today, God writes the instructions for His children on their hearts rather than stone. 2 Corinthians 3:3 tells us, "You show that you are a letter from Christ, the result of our ministry, written not with ink but with the Spirit of the living God, not on tablets of stone but on tablets of human hearts."He generously gave us the Holy Spirit to help us keep His instructions; however, sometimes we break them. Maybe it's because we are angry. Perhaps we get tired of doing the "right" thing. Regardless of the reason, He is gracious and forgiving.
Sometimes God has to rewrite.
God is compassionate, slow to anger, and abounds in love. He doesn't hold our transgressions against us and will always give us another opportunity to follow His instructions. It's up to us to keep our heart moldable to His teachings and our ears open to His voice.
Prayer: Lord, I am thankful You rewrite. I long to be as faithful to You as You are to me. Forgive me for the times I haven't followed Your instructions. In Jesus' name, amen.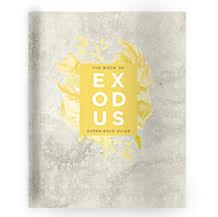 Go deeper with today's First 5 by writing in your Study of Exodus Experience Guide. Don't have one? Get yours here! Digital Download option now available for $8.
More Moments:
We can liken our glow to Jesus' words in Matthew 5:14, "You are the light of the... Read More
Download the First 5 app to get the full experience