Priests and Pastors
Wendy Pope
Day: 28 | Plan: Exodus
Today's Reading: Exodus 28
Exodus 28:1 (NIV) "Have Aaron your brother brought to you from among the Israelites, along with his sons Nadab and Abihu, Eleazar and Ithamar, so they may serve me as priests."
God provided very specific instructions for every physical aspect of His meeting place. The cubits and wood type. The altar for the burnt offering. The courtyard. The oil for the lampstand. The next detail? Who would be in charge of this holy place?
God was just as specific in choosing the authorities in charge of His dwelling place as He was in its design. God instructed Moses to appoint his brother Aaron as the chief priest and his nephews to serve as priests. Aaron and his sons would be the caretakers of the tabernacle, offering daily sacrifices and representing the people before God.
This isn't different from our culture today, as we have individuals who supervise the local church. We refer to them as pastor, priest, and father. Our spiritual leaders and church staff oversee the care of the physical building, daily operations of the church, and spiritual needs of its people. The local church is our modern-day place of worship, where we meet God in fellowship with His people.
Aaron and his sons were designated the monumental mission of shepherding God's people. Our pastors have been assigned the enormous responsibility to shepherd the local church. However, let us not forget that while our pastors shepherd the church, as individuals we have the opportunity to love and care for them as well as the needs of the members of our church.
Prayer: Father God, today I intercede for my pastor and all pastors everywhere. Give them wisdom to make the right decisions, courage to be bold, and humility to stay pure. Guard them and their families with heaven's armies as they lead. In Jesus' name, amen.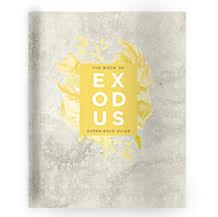 Go deeper with today's First 5 by writing in your Study of Exodus Experience Guide. Don't have one? Get yours here! Digital Download option now available for $8.
More Moments:
God assigned Aaron as the high priest of the tabernacle. He represented the people in the... Read More
Download the First 5 app to get the full experience