Peace for Pressing Times
Lysa TerKeurst
Day: 27 | Plan: Exodus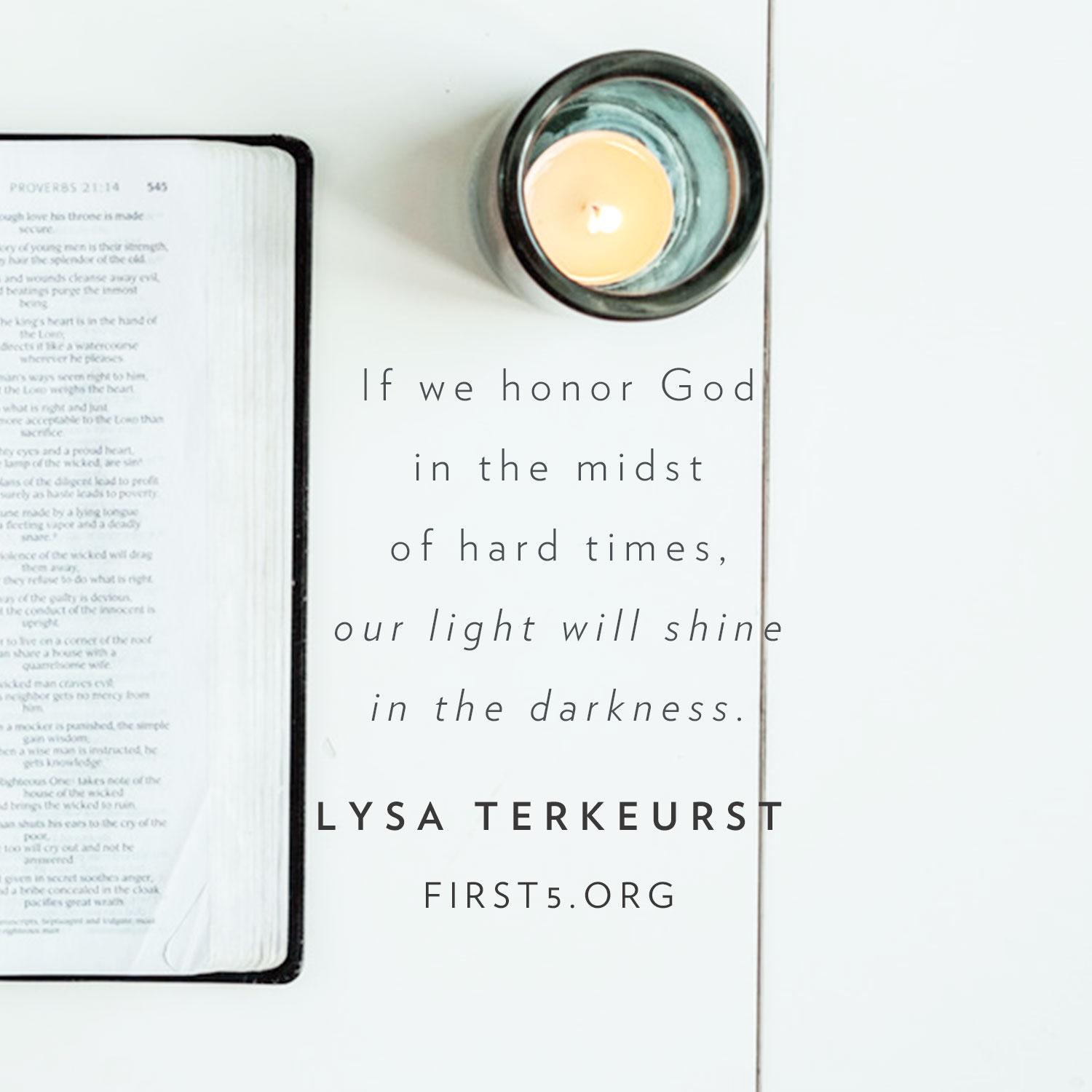 Today's Reading: Exodus 27
Exodus 27:20 (NIV) "Command the Israelites to bring you clear oil of pressed olives for the light so that the lamps may be kept burning."
Isn't it interesting that the olive branch is often seen as a symbol of peace? And yet in order to get what's most valuable from the fruit of this tree, there is a lot of pounding, crushing and pressing that is required. Those words don't usually go hand in hand with peace.
Think of how this is so much like Jesus. He brought the world an opportunity for eternal peace. And yet, in order for Him to truly be the "light of the world," the prophecy of his beating, death and resurrection had to be fulfilled. His greatest hardship became our greatest hope.
And when we are talking about getting oil from an olive, the same is true. The olive's crushing produces oil for light. So, the hardest thing the olive endures actually holds the greatest potential to be light for the world.
The first pressing of the olive is done by hand and produces the purest oil. This is the oil for the temple menorah and for anointing.
Exodus 27:20 refers to a specific "oil of pressed olives for the light" – the light of the Temple Menorah. It is the purest of all.
The second pressing of the olive produces oil for food.
The third pressing of the olive produces oil for lamps in daily use.
Notice that each hard pressing produces something good and necessary. And I think the same is true for our pressing times as well. Pressing times never feel good at the time but hold incredible potential.
Is there an area of your life that is pressing in on you and you wonder if anything good will ever come from it? Maybe it is a comfort to you like me, that the crushing of the olive isn't its end. It's actually the way to get what's most sacred and valuable to emerge. And if we honor God in the midst of hard times, our light does indeed shine in the darkness!
Prayer: Heavenly Father, I come to You with a heart that feels pressed, crushed and beaten. Help me to see that these times of hardship can be used for Your glory and my good. Give me the wisdom to look beyond the hurt and pain to see the light that you are producing in me so that I can be a light in this dark world. In Jesus' name, amen.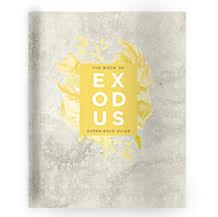 Go deeper with today's First 5 by writing in your Study of Exodus Experience Guide. Don't have one? Get yours here! Digital Download option now available for $8.
More Moments:
The bronze altar was located right inside the gate of the tabernacle courtyard. The Hebrew word... Read More
Download the First 5 app to get the full experience