Heart Gifts
Krista Williams
Day: 25 | Plan: Exodus
Today's Reading: Exodus 25
Exodus 25:2 (NIV) "Tell the Israelites to bring me an offering. You are to receive the offering for me from everyone whose heart prompts them to give."
In Exodus 25–31 God gives His instructions for building the tabernacle and its furnishings. The word tabernacle means a "dwelling place." That is exactly what this tabernacle was designed to be.
It was the holy place where God would reside. It was the place in the center of the camp where He would meet and speak to His people. For this reason, the tabernacle is also referred to as the Tent of Meeting.
Now, God could have instantly created a glorious dwelling place for Himself in their midst. He could have simply spoken, and it would have come to pass.
Instead, He asked the people to participate in His building project by bringing their offerings to Moses.
Why would God ask His people to contribute? Why would He invite them to give? It's simple. God wants to develop giving hearts in His people. God is looking for people whose hearts are moved by the opportunity to take part in His work.
Even though God specifically stated what the offerings should be and how they were to be used, He did not force anyone to give. He told Moses to receive the offerings from each person whose heart was prompted to give.
God is not interested in gifts given reluctantly or under compulsion. He does not want gifts given out of obligation. Instead, He desires "heart gifts."
It would be those gifts, given from a willing heart, which God would use to create a glorious place of worship.
The same is true today. God invites us to participate in His work. He sees and receives every gift given from the heart. And it's the "heart gifts" He uses to accomplish His work and create places of worship in our lives. Not just physical places, but those sacred, spiritual spaces of worship in our lives.
When our hearts are responsive to God and we eagerly give back to Him, we will find ourselves in a beautiful dwelling place, ready and prepared to worship!
Prayer: Father, You are generous and good. We acknowledge every gift we have comes from You. We lay all our gifts before You right now. Prompt our hearts today to give back to You in very specific ways. Make us generous givers of our time, talents, resources, and most especially our hearts. Would You use every "heart gift" given to create a sacred space of worship in our lives? In Jesus' name, amen.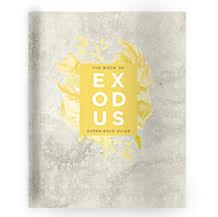 Go deeper with today's First 5 by writing in your Study of Exodus Experience Guide. Don't have one? Get yours here! Digital Download option now available for $8.
More Moments:
Is it a willing heart that compels you to give or do you give reluctantly?
A great... Read More
Download the First 5 app to get the full experience