Obeying When It Seems Impossible
Wendy Blight
Day: 7 | Plan: Genesis
Today's Reading: Genesis 7
Genesis 7:5 (NIV) "And Noah did all that the LORD commanded him."

Have you ever had a task that seemed beyond your ability? Maybe even impossible? Did you feel helpless? Overwhelmed? I imagine Noah felt these same emotions when the Lord commanded him to build the ark and included a packing list containing pairs of every kind of animal. It must have seemed preposterous! Elephants, giraffes, lions, sheep, doves, frogs, and so many other creatures all stuffed into one giant boat … with his family.
How could Noah get so many animals on one boat?
And how would he go about finding them and bringing them to the ark?
Instead of questions and doubt, we find unquestioning, unhesitating obedience. Four times Scripture says that Noah did everything just as God commanded (Genesis 6:22; Genesis 7:5, Genesis 7:9, Genesis 7:16). Noah obeyed because Noah had been walking with God, inclining his heart to God's whispers long before that day. That intimate walk gave Noah everything he needed to trust God with this crazy assignment. In fact, in Genesis 6:20, God had already reassured Noah that two by two the animals would "come'" to him.
God noticed the years of Noah's obedience—his hard work, perseverance and sacrifice—especially during the years it took to build the ark. He counted Noah righteous and included him in His salvation plan, saving Noah and his entire family.
When God entrusts us with a seemingly impossible task, it's because He has found us worthy. And we can trust Him to do what we can't and provide what we lack. Hebrews 11:6 says God is a rewarder of those who earnestly seek Him. We see God honoring this promise in the life of both Enoch and Noah long before the author of Hebrews ever recorded it. His Word is the same yesterday, today and forever.
Prayer: Heavenly Father, help me to daily walk with You so I can recognize and know Your voice. Help me to obey what I hear so that when You call me to a seemingly impossible task, I can know and trust in You and walk as Noah did with unhesitating and unwavering obedience. In Jesus' name, amen.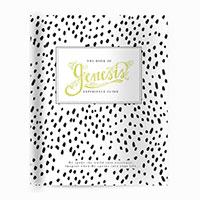 Go deeper with today's First 5 by writing in your Study of Genesis Experience Guide. Don't have one? Get yours here!

More Moments:
In Genesis 7:5, Noah unhesitatingly accepted God's invitation to escape judgment and receive... Read More
Download the First 5 app to get the full experience