It's All About Who You Know
Whitney Capps
Day: 47 | Plan: Genesis
Today's Reading: Genesis 47
Genesis 47:11 (NIV) "So Joseph settled his father and his brothers in Egypt and gave them property in the best part of the land, the district of Rameses, as Pharaoh directed."
Influence is power—for better or worse. Here is an example of a better use of power. In Genesis 47, Joseph uses his influence to make a connection between his family and Egypt's most powerful leader. Acting as their advocate, Joseph introduces his brothers to Pharaoh.
Pharaoh responds by giving Joseph's family their choice of the best land in Goshen, a neighboring area ideal for livestock. Remember that Pharaoh had put Joseph in charge of all of the affairs of Egypt. But Joseph continues to show humility by honoring Pharaoh's authority over the allotments of the Egyptian kingdom.
As strangers in a foreign land, Joseph's brothers had no hope to claim any favor in Egypt. Without Joseph, they couldn't negotiate a meeting with Pharaoh. They couldn't stand in his court and plead their case.
As their mediator, Joseph leverages the position he holds with Pharaoh to secure not only land for them but also food and other provisions. Though not an exact representation, this story hints at the way Jesus introduces and welcomes us to God.
Without Jesus, we are hopeless strangers with no access to the Father. We may know about Jesus, but not really know Him. Because of His work on the cross, Jesus acts as our go-between so we have access to the Father. If we will receive Jesus' invitation, He will stand with us before God securing a future for you and me.
Prayer: Father God, I don't want to just "like" You. I don't want to just read and share and post things that make it seem like I know You. I truly want to be personally connected to You. Thank You for the giving me the gift of Your Son, Jesus Christ and the Holy Spirit who make that possible. In Jesus' name, amen.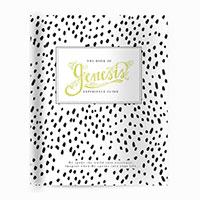 Go deeper with today's First 5 by writing in your Study of Genesis Experience Guide. Don't have one? Get yours here!

More Moments:
Joseph's faith was developed and strengthened by walking a difficult journey with God. But... Read More
Download the First 5 app to get the full experience