A Shocking Disclosure
Krista Williams
Day: 45 | Plan: Genesis
Today's Reading: Genesis 45
Genesis 45:7 (NIV) "But God sent me ahead of you to preserve for you a remnant on earth and to save your lives by a great deliverance."
When Joseph's brothers came to Egypt for grain he recognized them, but they had no idea who he was. He wisely used a series of tests that brought them to conviction and repentance.
Once he was convinced that their hard hearts had been humbled, and he heard them confess their sin, he was ready to reveal his identity.
Overwhelmed by emotion, he tearfully told them, "I am your brother Joseph, the one you sold into Egypt!" (Genesis 45:4b) They were speechless and dismayed by his shocking disclosure.
Would Joseph use his power to get even or exact revenge? His brothers trembled in his presence as they anticipated his retaliation.
They remained stunned as Joseph responded in an extraordinary way to all the pain and hurt he had experienced over the past 22 years.
What was Joseph's response? He expressed heartfelt love and forgiveness. He was not bitter, resentful, angry or revengeful. Instead, he was gracious, merciful, loving and kind.
He completely forgave this brothers and wanted to provide for them. It was a shocking display of grace!
Revenge will destroy your character, and bitterness will poison your soul. But forgiveness will strengthen your character, bringing healing, restoration and peace.
The most courageous thing you may ever do is forgive those who have hurt you the most!
How is forgiveness like that possible? Joseph had a humble desire for God to be glorified, no matter what happened in his life. He told them more than once " … do not be angry with yourselves for selling me here, because it was to save lives that God sent me ahead of you" (Genesis 45:5b).
Joseph kept his focus on God. Throughout his life, he was able to relate everything to God. He trusted God's sovereignty and knew God had a greater plan and purpose. God's end was good despite the evil.
God wants us to know He's in charge of our life events. We can trust Him.
Prayer: Lord, give me a heart like Joseph's. A heart focused on You despite the circumstances. A heart that humbly desires for You to be glorified in all things. A heart that courageously extends forgiveness to others. In Jesus' name, amen.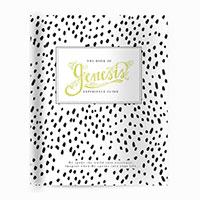 Go deeper with today's First 5 by writing in your Study of Genesis Experience Guide. Don't have one? Get yours here!

More Moments:
After their reunion, Joseph told his brothers to take wagons loaded with provisions and go get... Read More
Download the First 5 app to get the full experience