Past the Past
Wendy Pope
Day: 44 | Plan: Genesis
Today's Reading: Genesis 44
Genesis 44:33 (NIV) "Now then, please let your servant remain here as my lord's slave in place of the boy, and let the boy return with his brothers."

Why would Judah offer himself as a slave?
Famine has fallen upon the region and Jacob's family is hungry. He sends all of his sons to Egypt to get food, all but Benjamin, the baby. Jacob has mourned Joseph for 17 years and refused to allow anything to happen to Benjamin.
Joseph tests his brothers by placing his silver cup in one of the grain bags; he then sends one of his servants to accuse them of stealing. Joseph demands they bring Benjamin to him.
Flashes of the past race through Judah's mind and not recognizing Joseph, he repeats the horrible events they orchestrated to get rid of him. He recalls the pain his father has suffered since he lost Joseph. Judah couldn't let this happen to a younger brother again.
You can hear years of pain and regret pour from his soul as he says, "Now then, please let your servant remain here as my lord's slave in place of the boy, and let the boy return with his brothers" (Genesis 44:33).
Time had enabled Judah to clearly see the tragic mistake of his past and prevented him from repeating it. Time made Judah more empathic and tenderhearted. Time can heal or time can hurt. Judah chose to allow time to heal him and make him better. He chose to move past the past.
We have to make the same choice about our past that Judah had to make. We can move past our past or allow it to make us bitter. No matter what has happened in the past, God helps us move forward and embrace the new things He has planned.
Prayer: Lord, forgetting the past isn't easy but after seeing the hope in Judah's story, I know I can. Help me move past my past to embrace the future You have planned for me. In Jesus' name, amen.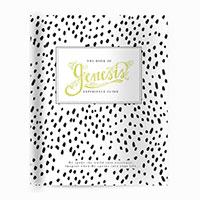 Go deeper with today's First 5 by writing in your Study of Genesis Experience Guide. Don't have one? Get yours here!

More Moments:
Judah left home after he and his brother sold Joseph, which suggests he couldn't take the... Read More
Download the First 5 app to get the full experience