From Prison to the Palace
Leah DiPascal
Day: 41 | Plan: Genesis
Today's Reading: Genesis 41
Genesis 41:15-16 (NIV) "Pharaoh said to Joseph, 'I had a dream, and no one can interpret it. But I have heard it said of you that when you hear a dream you can interpret it.' 'I cannot do it,' Joseph replied to Pharaoh, 'but God will give Pharaoh the answer he desires.'"

Have you ever been jolted from a deep sleep by a weird dream that made no sense? Heart racing. Palms sweating. Muscles tightening. Then the sweet realization comes that you're safe under the covers in bed. Whew … it was only a dream.
Pharaoh had a similar experience only it was two dreams on the same night. This had him desperately scrambling for answers the next morning. When Pharaoh's palace magicians and wise men had no answers, his chief cupbearer remembered Joseph's ability to interpret dreams while they were together in prison two years prior.
Joseph was immediately summoned from the prison to ease the fretting Pharaoh and hopefully interpret his dreams.
After 13 long years of being a slave and imprisoned, Joseph could have tried to impress Pharaoh with his newly acquired clothes and clean shave, but he didn't. Instead, when Pharaoh asked Joseph to interpret the dreams, he gave God all the credit: "I cannot do it … but God will give Pharaoh the answer he desires" (Genesis 41:16).
Joseph's willingness to acknowledge God's ability to interpret the dreams, instead of taking the credit himself, allowed several things to happen:
1. It positioned Joseph to be used by God and experience a miracle.
2. It gave Joseph great favor with Pharaoh.
3. Pharaoh realized Joseph was filled with God's Spirit.
4. God gave Joseph wisdom to execute a survival plan for Egypt.
5. Joseph was appointed second in command to Pharaoh.
As Joseph lowered himself, God raised him up. As Joseph humbled his heart, God elevated his stature and position.
What about us? Are we tempted to take credit for someone else's work? Do we sometimes elevate ourselves, so that we look good in front of others? Or, are we faithful to give God the glory in our lives and acknowledge His power operating through us?
Let's always point others to Jesus—not to ourselves. In doing so, God is glorified.
Prayer: Lord, forgive me when I try to take credit for something I shouldn't or position myself in a place of false authority. Help me give You the glory in all things and live with an open heart to be used by You. In Jesus' name, amen.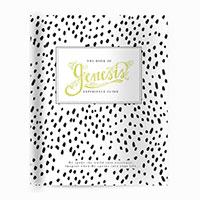 Go deeper with today's First 5 by writing in your Study of Genesis Experience Guide. Don't have one? Get yours here!

More Moments:
In the Old Testament, God empowered certain people through the indwelling of His Spirit to carry... Read More
Download the First 5 app to get the full experience