Offering Your Best
Leah DiPascal
Day: 4 | Plan: Genesis
Today's Reading: Genesis 4
Genesis 4:4b-5 (NIV) "The LORD looked with favor on Abel and his offering, but on Cain and his offering he did not look with favor. So Cain was very angry, and his face was downcast."

Cain and Abel were brothers. They were sons of Adam and Eve. Growing up in a small family, I'd imagine they were best buddies. Playmates. Soul siblings. But all that changed one day.
Cain was a farmer and Abel was a shepherd. At harvest time, they were required to bring an offering unto the Lord. Cain brought a gift of farm produce. Abel brought the firstborn [lamb] of his flock, along with fat portions that produced a savory, sweet aroma unto the Lord.
With a holy nod of acceptance, Abel's offering was received. But Cain's offering was not. Instead of dropping to his knees in humility and repentance, Cain's face fell from the weight of rejection while a fiery rage burned within his belly.
Why didn't God accept Cain's offering? Scripture doesn't directly tell us in Genesis 4, but it does give us a few clues:
Cain gave a portion to God, but not the best of what he had. His gift was offered out of a sense of obligation, instead of reverence to the Lord.
Cain's attitude was not one of remorse or repentance. Pride clouded his judgment and anger ruled his heart. Instead of admitting he made a mistake he completely denied it.
Although Cain behaved badly, God in his great mercy tried to warn Cain of what would happen if he didn't control the sin that raged within him (Genesis 4:7). Cain didn't even respond to God. Instead, he allowed anger and envy to simmer, which quickly boiled over, resulting in the vicious murder of his brother, Abel. Cain would have to deal with the consequences for the rest of his life (Genesis 4:12-14).
Have you been offering your best to God, or is He getting your obligated leftovers? Are you giving from a heart of gratitude and thanksgiving?
Our attitude, when giving to the Lord, matters greatly to Him—maybe even more than the gift itself.
Prayer: Lord, give me a humble heart that is filled with gratitude and thanksgiving. Remove any pride that is keeping me from offering You my very best in every area of my life: my time, my abilities, my finances and my relationships. In Jesus' name, amen.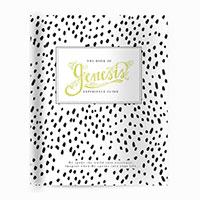 Go deeper with today's First 5 by writing in your Study of Genesis Experience Guide. Don't have one? Get yours here!

More Moments:
Just like Abel gave the best firstborn lamb as his offering, God gave His firstborn Son, Jesus... Read More
Download the First 5 app to get the full experience