Blessed Not Bitter
Lysa TerKeurst
Day: 39 | Plan: Genesis
Today's Reading: Genesis 39
Genesis 39:21 (NIV) "The LORD was with him; he showed him kindness and granted him favor in the eyes of the prison warden."
Joseph's life was hard. When he finally reached Egypt, he was sold into slavery. His life there saw many ups and downs, trials, tragedies and triumphs, but we discover God was with him through it all.
Whether he was held in captivity by slave traders, serving as a slave, or in prison, the Bible constantly reminds us that the Lord was with Joseph. Genesis 39:2-4a says, "The LORD was with Joseph so that he prospered, and he lived in the house of his Egyptian master. When his master saw that the LORD was with him and that the LORD gave him success in everything he did, Joseph found favor in his eyes and became his attendant."
Our key verse also affirms God's presence when Joseph was thrown into prison after being falsely accused of raping his master's wife, "The LORD was with him; he showed him kindness and granted him favor in the eyes of the prison warden" (Genesis 39:21).
Think of what a bitter person Joseph could have been. He could have claimed his right to charge that he'd been mistreated and abused. He could have let bitterness wrap his heart in a web of anger, anxiety and revenge, but he didn't.
He chose not to.
Don't miss this. He made a choice. He made the conscious choice to honor God with his actions and his attitudes, and God honored him. Notice also that God didn't immediately pluck him from either situation but rather honored him in the midst of hardships. He was eventually delivered from the difficult situations but not before he honored God right where he was over a period of time.
How many times do we ask God to take away an unpleasant circumstance, and He doesn't? How can you make the choice to not let bitterness and anxiety into your heart but honor God instead?
Then remember to also look for the ways He's honoring you, not by removing you but by sending blessings to you in that place. Recognizing these blessings will be faith-building reminders that like Joseph, God is with you in this place.
Prayer: Father God, I confess that when I am in unpleasant circumstances, I often let bitterness and worry creep in. Help me to be more like Joseph in the way I respond. Remind me that when you test me, it is for your glory and my good. Help me to remember that Your Spirit is always with me. In Jesus' name, amen.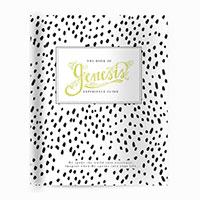 Go deeper with today's First 5 by writing in your Study of Genesis Experience Guide. Don't have one? Get yours here!

More Moments:
The story of Joseph and Potiphar's wife is one that you might have heard before. But have... Read More
Download the First 5 app to get the full experience