The Tainted Proposal
Leah DiPascal
Day: 34 | Plan: Genesis
Today's Reading: Genesis 34
Genesis 34:8 (NIV) "But Hamor said to them, 'My son Shechem has his heart set on your daughter. Please give her to him as his wife.'"
It was a marriage proposal that seemed loving and genuine. An honest plea from Hamor to Jacob requesting their families unite. Yet this was no ordinary proposal and what was considered love at first sight was actually out-of-control lust and sin entwined with impulsive action.
Shortly after Jacob's family settled near the city of Shechem, Dinah—his only daughter among 12 sons—went exploring to see the other daughters of the land. Dinah's curiosity and possible pursuit of their pagan lifestyles was in direct opposition to her family's traditions and God's instructions. Dinah's decisions would cost more than she'd ever imagined.
As Dinah entered the city, the ruler's son, Shechem (whose name was the same as the city) saw Dinah and lusted after her. Without warning, Shechem raped and humiliated Dinah. No remedy would take away the pain she endured and the trauma that would follow her day after day.
Shechem attempted to make things right by pursuing Dinah and pleading for her hand in marriage. But this only fueled the fire that burned within the hearts of Dinah's brothers. More than anything, they wanted revenge. Instead of helping repair this tragic situation, they calculated a plan of deception by convincing Hamor (the ruler), Shechem, his son and all the men of the city to be circumcised.
Circumcision was a sign of the eternal covenant God made with Abraham for the children of Israel. But there was no mention of God by Dinah's brothers. This circumcision agreement was only suggested as a prerequisite for intermarriage and dwelling together.
Hamor and Shechem quickly agreed and convinced all the men of the town to be circumcised. Three days later, when they were sore and recovering, two of Jacob's sons, Simeon and Levi, slaughtered all the men, while Dinah's other brothers took captive the women, children, livestock and all their possessions.
This story gives us a clear picture of how raw emotions—when not brought under the authority of God—can be powerfully destructive. Without Jesus and the power of the Holy Spirit we too are susceptible to out-of-control emotions that can lead to devastating consequences.
To honor God, our thoughts, emotions and actions must line up with His Word. Not just on Sunday mornings or when it's convenient, but every single day. We need to set our heart and mind to the tune of God's will to avoid traps the enemy sets for us.
Prayer: Lord, sometimes my emotions get the best of me and I can do things that are completely out of character and against Your will. Guard my thoughts and help me live in a way that is pleasing to You. In Jesus' name, amen.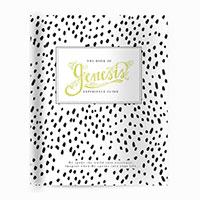 Go deeper with today's First 5 by writing in your Study of Genesis Experience Guide. Don't have one? Get yours here!

More Moments:
When Shechem raped Dinah, her brothers wanted justice. Their initial motives for wanting Shechem... Read More
Download the First 5 app to get the full experience