Facing Your Fears
Wendy Pope
Day: 32 | Plan: Genesis
Today's Reading: Genesis 32
Genesis 32:7 (NIV) "In great fear and distress Jacob divided the people who were with him into two groups, and the flocks and herds and camels as well."

Have you ever had to come face-to-face with one of your greatest fears? That's where we find Jacob—as he heads back home after working 20 years in Paddan-aram for his Uncle Laban. In fear and distress, Jacob prepares to face his greatest fear, his brother Esau.
In Genesis 21, we learned how Jacob first took advantage of his brother when after a long day of hunting, Esau traded his birthright to Jacob for a bowl of stew. Then, on Isaac's deathbed, Jacob dressed like his brother to steal the blessing of the firstborn meant for Esau.
Now, 20 years later, Jacob faced his fear and the brother he cheated out of a birthright … the brother who threatened to kill him.
Jacob had to be shaking in his cloak at the thought of meeting up with Esau. Aren't we all when we face our greatest fear? Yet, Jacob's response to fear can be our response to fear. Jacob prayed. He humbly approached God and admitted his fear. Jacob didn't allow his fear to dictate his obedience to God. Even though he was fearful, he followed God's instructions to leave Paddan-aram and go back home.
Many times what we fear the most never happens. This was the case with Jacob. God had worked in Esau's life over the 20 years, and as we will see in Genesis 33, forgiveness was requested, given and received.
Prayer: Lord, give me the to courage I need to face my fears. Thank You for never changing. In Jesus' name, amen.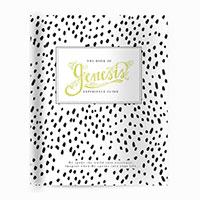 Go deeper with today's First 5 by writing in your Study of Genesis Experience Guide. Don't have one? Get yours here!

More Moments:
Facing our fears isn't easy. It requires vulnerability and humility. Even if we approach... Read More
Download the First 5 app to get the full experience