Remember Where God Met You Last
Wendy Blight
Day: 31 | Plan: Genesis
Today's Reading: Genesis 31
Genesis 31:13 (NIV) "I am the God of Bethel, where you anointed a pillar and where you made a vow to me. Now leave this land at once and go back to your native land."

In today's verse, we find Jacob still living in Haran with his uncle, Laban. Remember, his mother, Rebekah, had urged him to go there after he stole his brother Esau's birthright and blessing. Much had happened since he arrived. He gained two wives, several concubines, and thirteen children! While there, Jacob prospered greatly. Laban prospered as well, not through hard work but through manipulating Jacob.
But God never forgot Jacob. He saw Laban mistreating him, and God intervened by appearing to Jacob in a dream and telling him it was time to return home.
Notice how God identified Himself in today's verse: "I am the God of Bethel." Why did He use that particular name? It was because God was reminding Jacob of the last time He had spoken to him in a dream … 20 years earlier. In that dream, God renewed the covenant He made with Jacob's grandfather, Abraham:
"I am the LORD, the God of your father Abraham and the God of Isaac. I will give you and your descendants the land on which you are lying, … I am with you and will watch over you wherever you go, and I will bring you back to this land. I will not leave you until I have done what I have promised you" (Genesis 28:13b, 15).
God remembered that promise, and now it was time for Jacob to go back to Canaan to fulfill that covenant.
Isn't it like our God to meet Jacob here? El Roi, the God who Sees, never abandons His children. Especially when we feel overwhelmed, overlooked, undervalued, unappreciated, and without hope. He not only sees us but also finds us and intercedes and provides for us. God did it for Hagar and Ishmael, and He does it again here.
Friend, when we journey through dark places where hope seems beyond reach, we too need to go back to the last place we met with God. The last place we found Him faithful. It is in that place that we will find assurance, direction and peace.
Prayer: Heavenly Father, I am walking through a hard time. I know You are faithful; I just can't see it now. Please help me. Take me back to the last time You were faithful … the last time You heard the cry of my heart and met me in my pain. Help me to trust You again, even here where it's so hard. In Jesus' name, amen.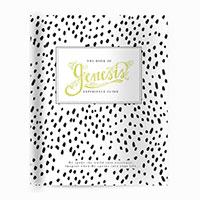 Go deeper with today's First 5 by writing in your Study of Genesis Experience Guide. Don't have one? Get yours here!

More Moments:
God is faithful. It is who He is. It's impossible for Him to be anything but... Read More
Download the First 5 app to get the full experience