The Enemy's Tactic Against You
Lysa TerKeurst
Day: 3 | Plan: Genesis
Today's Reading: Genesis 3
Genesis 3:1 (NIV) "Now the serpent was more crafty than any of the wild animals the LORD God had made. He said to the woman, 'Did God really say, "You must not eat from any tree in the garden?"'"
Adam and Eve are coming off of an amazing scene at the end of Genesis 2 where we find this man and his wife naked without any shame at all.
Imagine that. They were completely themselves without feeling the need to hide or cover up one single thing physically or emotionally. There were no feelings of insecurity, inadequacy, fear, worry or regret of any kind.
So what in the world could the enemy use as a tactic to tempt Eve when she was living in such absolute perfection?
He uses four words:
"Did God really say…?"
Maybe you haven't had the enemy slither up next to you in the form of a serpent and speak these words out loud. But I bet he's whispered them into your ear.
After all, the enemy's greatest desire is to separate you from God.
And he will start that process the minute he separates you from God's Word.
With Eve, the enemy misquotes God in an attempt to make God look overly restricting, "You must not eat from any tree in the garden."
But that's not what God said at all.
God actually spoke great freedom when referring to the trees. In Genesis 2:16-17 we find the true instruction God gave: "You are free to eat from any tree in the garden; but you must not eat from the tree of the knowledge of good and evil, for when you eat of it you will certainly die."
The enemy always wants us to see God's Word as a burden instead of the blessing it really is.
He will make us think we don't have time to read God's Word. We're not smart enough to study and understand God's Word. And it's impossible to live out the truths in God's Word.
The minute any of those thoughts pop into your mind, recognize it's the enemy lying and trying to lure you into a trap. And immediately shut him down by proclaiming, "God, Your Word is my greatest treasure. Your ways are my greatest joy. And You, God, are my greatest love."
And then open up His Word and let His truth set you free.
Prayer: Father, thank You for the gift of Your Word. I don't want to take for granted what a treasure it is to have access to a Bible. I commit to You that I will continue to read Your Word and give You my first thoughts each day. Remind me to not let the enemy ever trick me into being separated from You or Your Word. I proclaim now through the power of Your Spirit in me that I do have time to read Your Word. I have a mind capable of studying and understanding Your Word. And it is possible to live out the truths in Your Word. In Jesus' name, amen.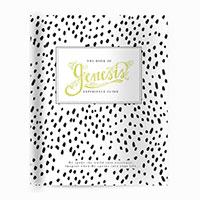 Go deeper with today's First 5 by writing in your Study of Genesis Experience Guide. Don't have one? Get yours here!

More Moments:
When God created the world and everything in it, everything was perfect. Light, darkness,... Read More
Download the First 5 app to get the full experience