A Tale of Two Sisters
Leah DiPascal
Day: 29 | Plan: Genesis
Today's Reading: Genesis 29
Genesis 29:16-18a (NIV) "Now Laban had two daughters; the name of the older was Leah, and the name of the younger was Rachel. Leah had weak eyes, but Rachel had a lovely figure and was beautiful. Jacob was in love with Rachel …"
Love can make a person do crazy things. And when deception, jealousy and competition are added to the mix, life can get way out of hand. That's exactly what happened in the story of these two sisters, Leah and Rachel.
In Genesis 28, Isaac sent his son Jacob to the house of his relative Laban in the region of Paddan-aram to find a wife. In Genesis 29, we find Jacob coming into the region and one of the first people he noticed was Rachel as she led the family sheep to be watered in the nearby fields of Harran. Jacob quickly introduced himself and wept tears of joy because he was so happy to see family.
Rachel responded by running to her father, Laban, who warmly welcomed Jacob, offering him a job and a place to live. Jacob eagerly agreed, but only with special stipulations to his wages.
You see, Rachel was beautiful and Jacob wanted her as his wife. Without wasting time, Jacob asked Laban for Rachel's hand in marriage. However, there would be a price to pay for this kind of love. Jacob would have to serve Laban seven long years for Rachel.
As the wedding day finally arrived, Jacob longed to be with Rachel, but after a night of celebration, the sun rose to greet Jacob and Leah (Rachel's older sister) in the honeymoon suite.
Laban's deception left Jacob devastated, Leah rejected and Rachel abandoned at the altar.
Now the cost for love would double as Jacob agreed to serve Laban seven more years for Rachel. As their biological clocks ticked, the two sisters raced each other to see who would become pregnant first.
Jacob hoped hard work would prove his love for Rachel.
Leah hoped a bassinet full of babies would prove Jacob's love for her.
Rachel hoped Jacob's love would overcome her infertility.
Yes, love can make a person do crazy things.
Isn't it amazing how God's love is lavished upon us and available to us unconditionally? We don't have to work hard for it like Jacob did those fourteen years for Rachel. We don't have to deceive others or be jealous of it like Leah was of Jacob's attraction to Rachel. We don't even have to compete for it like these two sisters as they attempted to hold first place in Jacob's heart.
God's love for you is unfailing. He's cherished you from the beginning of time and there is nothing that can separate you from His love. You already hold first place in His heart and that will never change.
Prayer: Heavenly Father, thank You for loving me unconditionally. Help me to remember I don't have to earn Your love by trying to be perfect. When others reject and disappoint me, let my first response be filled with gratitude for Your unfailing love. In Jesus' name, amen.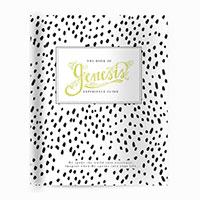 Go deeper with today's First 5 by writing in your Study of Genesis Experience Guide. Don't have one? Get yours here!

More Moments:
We don't have to go far to see an ironic twist of deception in Jacob's life.... Read More
Download the First 5 app to get the full experience