The Power of the H-Word
Wendy Pope
Day: 27 | Plan: Genesis
Today's Reading: Genesis 27
Genesis 27:41 (NIV) "Esau held a grudge against Jacob because of the blessing his father had given him. He said to himself, 'The days of mourning for my father are near; then I will kill my brother Jacob.'"
Isaac is old and his eyesight is failing. As he prepares to die, he calls for Esau to come to his bedside. Keeping in line with Hebrew custom, Isaac was ready to offer his blessing to his oldest son.
Rebekah favored her younger son Jacob and desired for him to receive the double-portion blessing. Jacob stood to receive a blessing but not the greater blessing of the firstborn. Rebekah encouraged Jacob to dress like Esau to cheat his dying father into giving him the firstborn blessing. He did and it worked.
Our key Scripture tells us Esau held a grudge, which is understandable. But it's more than just an annoyance. The word hate is used in other translations to describe Esau's feelings.
Hate is defined as cherished animosity. From within this cherished animosity a desire to murder arose. Esau wanted to take Jacob's life. Esau schemed and planned, consumed with hate.
Sadly, hate stole from Esau, probably more than the double-portion taken by Jacob. It stole his peace, sound mind and joy. Holding onto hate is never worth the high price we pay.
Maybe you're thinking, But you don't know what she did. You have no idea the pain I have endured because of them.
You are right. I don't know the pain, but Jesus does. Jesus was fully man, separated from His Father, who bore physical, mental and emotional pain. He took upon Him the sin of the entire world yet said, "Father, forgive them, for they do not know what they are doing" (Luke 23:34a).
Prayer: Lord, it's hard to love those who have hurt me. It's hard to forgive. Help me release the power of hate and reclaim real joyous living. In Jesus' name, amen.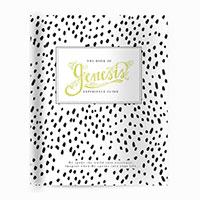 Go deeper with today's First 5 by writing in your Study of Genesis Experience Guide. Don't have one? Get yours here!

More Moments:
Rebekah was given insight into the trouble her sons would one day experience. When she was... Read More
Download the First 5 app to get the full experience