Let Faith, Not Fear, Rule Your Heart
Wendy Blight
Day: 26 | Plan: Genesis
Today's Reading: Genesis 26
Genesis 26:7 (NIV) "When the men of that place asked him about his wife, he said, 'She is my sister,' because he was afraid to say, 'She is my wife.' He thought, 'The men of this place might kill me on account of Rebekah, because she is beautiful.'"
"The apple doesn't fall far from the tree" came alive in the life of Abraham and his son, Isaac.
Isaac found himself in quite a dilemma. He feared his enemies would kill him to gain access to his wife. Years before, Abraham and Sarah (also known as Abram and Sarai before God changed their names) found themselves in the same predicament.
Abraham's solution: lie.
He instructed his wife, Sarah, to say that she was his sister (Genesis 12:11-20). What's so unbelievable is that Abraham, often called the father of our faith, engaged in this trickery not once, but twice! (Genesis 20)
In today's reading, Isaac feared his enemies would kill him to get his beautiful wife Rebekah, so he resorted to his father's tactics. Isaac lied, passing his wife off as his sister, selling her to a foreign king to protect his life!
What would lead God's favored ones to such a desperate act? I believe it's a lack of faith. Both father and son feared for their lives and failed to trust God in the midst of that fear. It wasn't just the lying that was sinful. It was also allowing fear, not faith, to rule in their hearts.
Scripture says faith comes by hearing, and hearing by the Word of God (Romans 10:17). Perhaps they had not spent time with God, listening for His voice. Time with God girds us for battle. It prepares us. So when fear attacked, they were unarmed and unprepared.
This is why we meet here each morning. To fill our empty reserves. To guard our hearts from temptation. To gird ourselves for battle. I'm so thankful to spend this time with you today!
Prayer: Heavenly Father, Your Word says without faith it is impossible to please You. Help me go deeper still with You in my faith. As I quiet my heart before You, fill me up with all I need to stand strong against temptation and my enemies. In Jesus' name, amen.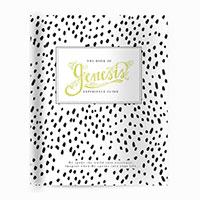 Go deeper with today's First 5 by writing in your Study of Genesis Experience Guide. Don't have one? Get yours here!

More Moments:
When we fail to trust God and give in to fear, oftentimes we cause those we love more pain and... Read More
Download the First 5 app to get the full experience