A Servant's Request
Whitney Capps
Day: 24 | Plan: Genesis
Today's Reading: Genesis 24
Genesis 24:14 (NIV) "May it be that when I say to a young woman, 'Please let down your jar that I may have a drink,' and she says, 'Drink, and I'll water your camels too'—let her be the one you have chosen for your servant Isaac. By this I will know that you have shown kindness to my master."
This is the first recorded prayer for guidance in Scripture. And what a prayer it was.
First, a little backstory. Genesis 24 recounts how a servant was sent to a neighboring country to find a wife for Isaac. God had told Abraham, Isaac's father, to leave his homeland years earlier. Now on his deathbed, Abraham wants to make sure that Isaac has a wife from his native land.
What a tremendous task this was for the servant! This wise (and likely overwhelmed) servant begins with prayer. Notice what he prays. He asks first for success in faith-filled humility.
But the servant doesn't stop there. He asks for God to give him a powerful and miraculous demonstration of His will by directing the servant to a woman who would give him a drink and offer to water his camels. His prayer was specific and expectant.
General requests often receive general responses. Specific prayers let us look for specific answers from God. We don't want to treat God like some cosmic genie in a bottle to be sure.
But I think I avoid specific prayers because I sometimes doubt God's capacity to answer specifically. My prayers aren't influenced by a sense of reverence but by a lack of faith.
I can learn a lot from this bold, prayerful servant. Oh that my prayers would follow his pattern to humbly ask God for success and trust His specific provision.
Prayer: God, today my prayer is specific and hope-filled. Radically change my prayer life, God. Help me to pray audacious, bold prayers. May my prayers reflect my confidence in You. Lord, I want to pray expectantly and specifically so that I can give You all the glory for the answers You alone can give. In Jesus' name, amen.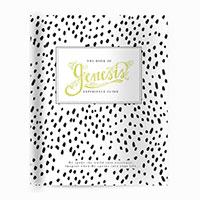 Go deeper with today's First 5 by writing in your Study of Genesis Experience Guide. Don't have one? Get yours here!

More Moments:
In Matthew 6:9-15 Jesus gives His followers a pattern for prayer, aptly named "The... Read More
Download the First 5 app to get the full experience