A Memorable Life
Leah DiPascal
Day: 23 | Plan: Genesis
Today's Reading: Genesis 23
Genesis 23:2b-4 (NIV) "Abraham went to mourn for Sarah and to weep over her. Then Abraham rose from beside his dead wife and spoke to the Hittites. He said, 'I am a foreigner and stranger among you. Sell me some property for a burial site here so I can bury my dead.'"
After living a long and faithful life, Sarah died when she was 127 years old. Surely Abraham and Isaac grieved her loss deeply.
Her legacy was so profound that God made sure her story was recorded. In fact, more is told of her life than most other women in Scripture. And the entire chapter of Genesis 23 is dedicated to her death and burial.
Two major characteristics set Sarah apart and make her memorable: she was beautiful and infertile.
Sarah's beauty drew the attention of powerful pagan rulers. Her inability to have children drew tension in her marriage to Abraham
Sarah wasn't perfect by any means. She made mistakes just like we do. But her commitment to marriage and love for her husband are qualities I admire.
Despite many disappointing years of infertility she continued to serve and respect Abraham.
At times, their hopes and dreams turned into frustrating challenges and heartache. The desire for children weighed heavy on Sarah's heart for decades. Then, at age ninety, Sarah gave birth to her only son, Isaac.
Stop and think about that for a minute. No epidural. Round-the-clock breastfeeding. Diaper changes at 2 AM. Did I mention she was 90? Now, that's what I call dedication!
As a faithful wife and mother, Sarah lived out each day caring for her family the best way she knew how. God's grace covered the imperfections. God's love restored what was broken. And God's promises breathed hope into hopeless situations.
Surely, Abraham and Isaac grieved deeply when Sarah died. Their lives would be changed forever. No longer would Sarah prepare meals or engage in deep conversations with them, yet her legacy and story continues on through the pages of Scripture.
Prayer: Lord, help me remember the story of Sarah, so I can learn from her accomplishments and mistakes. Just as You were faithful to Sarah, You are faithful to me. Write Your story on the pages of my life, so that I may bring glory and honor to You. In Jesus' name, amen.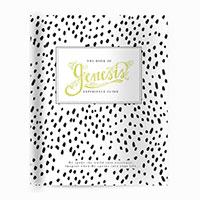 Go deeper with today's First 5 by writing in your Study of Genesis Experience Guide. Don't have one? Get yours here!

More Moments:
Sarah is the only wife listed in the heroes' hall of faith, which is found in Hebrews 11.... Read More
Download the First 5 app to get the full experience