Trusting God in the Hard Places
Wendy Blight
Day: 22 | Plan: Genesis
Today's Reading: Genesis 22
Genesis 22:2 (NIV) "Then God said, "Take your son, your only son, whom you love—Isaac—and go to the region of Moriah. Sacrifice him there as a burnt offering on a mountain I will show you."
In today's verse, God gave Abraham a clear command: "Take your son, your only son, whom you love." This son was Isaac, the child in whom all Abraham's hopes and dreams rested.
God's next words to Abraham must have shaken him to his core: "Sacrifice him … as a burnt offering."
Reality for Abraham: Light your son on fire and watch him burn.
God asked Abraham to sacrifice the one in whom all God's promises were wrapped. We find these promises in the covenant God made with Abraham in Genesis 12:1-3.
Considering what God was asking of him, Abraham's response is staggering—unimaginable, even—to most parents. Abraham didn't ask God for an explanation or remind Him of His promises or negotiate a deal.
Response from Abraham: Immediate and unquestioning obedience.
How did Abraham choose obedience so quickly?
Faith.
Our level of faith determines our response to God, especially in the hard places. Abraham resolved in his heart long before that day to trust God. He had a rich history with God. A deeply personal relationship where God spoke to him and he spoke to God. So when God spoke that day, Abraham did what he had learned to do.
Reality for Abraham: Trust God to honor His Word.
God had made a covenant with Abraham that He would make him into a great nation. Abraham needed a son for that promise to be fulfilled and knew Isaac was the fulfillment of that covenant. Because of God's faithfulness to Abraham in the past, Abraham trusted God would provide another way for His Covenant to be fulfilled. And God most certainly did. In verse 14, Abraham looked up and saw a ram in a thicket. God had provided a ram to die in Isaac's place.
Because of Abraham's years of walking with God and experiencing God's faithfulness, he knew two things about His God. God honors His Word, and God's way is always good. These two truths, rooted in Abraham's heart, enabled him to trust God in that hard place, even when it made no sense.
Prayer: Heavenly Father, is there an Isaac in my life … a place where You are asking for total obedience? If there is, please show it to me and help me surrender it to You. I want to give You every part of me—my life, my will and my heart—even in the hard places. I want the blessings that follow obedience! In Jesus' name, amen.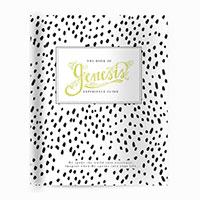 Go deeper with today's First 5 by writing in your Study of Genesis Experience Guide. Don't have one? Get yours here!

More Moments:
God told Abraham not only what he had to sacrifice but also where He wanted... Read More
Download the First 5 app to get the full experience