The Last Laugh
Krista Williams
Day: 21 | Plan: Genesis
Today's Reading: Genesis 21
Genesis 21:1 (NIV) "Now the LORD was gracious to Sarah as he had said, and the LORD did for Sarah what he had promised."
Genesis 21 records the long-awaited fulfillment of one of God's earliest promises to Abraham, the birth of a son.
God is gracious. God is faithful. God is able. What He promises He will perform.
Sometimes God's work in our lives is so amazing, so unbelievable that we can hardly comprehend it or contain it, and it causes us to break out in spontaneous laughter!
That is exactly what happened to Abraham and Sarah. God had promised that they would have a son. God kept His Word, as He always does, and Isaac arrived exactly when God said he would arrive. (Genesis 21:2; Genesis 17:21; Genesis 18:10)
When Isaac was promised, Abraham was 100 years old and Sarah was not only barren, she was way past childbearing age. By all human standards, it was impossible for them to conceive yet it was not impossible for God. He is all-powerful! Nothing is too difficult for Him!
God's Word is filled with many promises that He has made to us. He promises to comfort us in our trials (2 Corinthians 1:3-4) and He promises peace when we pray (Philippians 4:6-7). If He has made a promise, you can rest assured He will keep His Word!
Sometimes we think it is too late for God to work. We think we are too old, or we have been praying over our situation too long and with no answers. No results.
One of the hardest things we face in life is when there seems to be a delay in God's actions. We pray. The answer is delayed. Our situation only gets worse. Time ticks away. We fret and try to fix the situation ourselves.
What is wrong when we do this? We are not trusting God. We doubt either God's ability to do what He has promised or God's timing.
Abraham and Sarah teach us that God is in no hurry to carry out His promises, but He has a set time for their fulfillment.
Prayer: Lord God, You are all powerful and You are faithful. Thank You that no situation in my life is too messy, improbable or outrageous for You to work Your mighty work! Grant me the faith and grace to trust You to accomplish Your purposes and fulfill Your promises. I can't wait to laugh with joy at Your amazing work on my behalf! In Jesus' name, amen.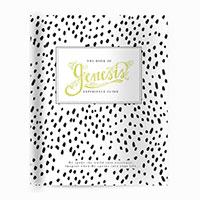 Go deeper with today's First 5 by writing in your Study of Genesis Experience Guide. Don't have one? Get yours here!

More Moments:
It had been 25 years since God first told Abraham he would have a son. That is a long time to... Read More
Download the First 5 app to get the full experience