Intersecting Our Mistakes With Grace
Leah DiPascal
Day: 20 | Plan: Genesis
Today's Reading: Genesis 20
Genesis 20:6-7a (NIV) "Then God said to him in the dream, 'Yes, I know you did this with a clear conscience, and so I have kept you from sinning against me. That is why I did not let you touch her. Now return the man's wife, for he is a prophet, and he will pray for you and you will live.'"
Abraham was at it again. Deceiving yet another king to protect his own hide. First, it was Pharaoh in Egypt (Genesis 12:10-19) and this time it's King Abimelek in the land of Gerar.
Although Abraham is one of the Old Testament patriarchs, we see him protecting himself by using trickery (aka lying) to fool both kings into believing his wife Sarah was his sister. Could it be that lying had become a sinful pattern in Abraham's life every time he felt threatened or in danger?
Shortly after King Abimelek brings Sarah to the palace, God comes to him in a dream and says, "You are as good as dead because of the woman you have taken; she is a married woman" (Genesis 20:3b).
Can you imagine the shock and fear-for-your-life terror King Abimelek must have experienced when God Himself threatened to kill him? Not to mention his confusion since Abraham had mentioned that Sarah was a single and very eligible gal.
The king quickly declares his innocence and God's response is our key verse.
"Then God said to him in the dream, 'Yes, I know you did this with a clear conscience, and so I have kept you from sinning against me. That is why I did not let you touch her. Now return the man's wife, for he is a prophet, and he will pray for you and you will live'" (Genesis 20:6-7a).
Do you see how God offers grace over man's mistake as holy protection from an even greater mess?
Think about it for a minute and notice how God mercifully intervenes:
God kept Abimelek from sleeping with Sarah and committing adultery.
God kept Sarah from getting pregnant which would have altered the covenant He made with Abraham (Genesis 15) and the promise of their future son, Isaac (Genesis 16).
God gives Abimelek specific instructions that would save his life.
And who was the prophet who would pray over Abimelek so he would not die? It was Abraham—the one who deceived him in the first place! Yes, God also showed great mercy to Abraham, giving him an opportunity to make things right with Abimelek.
God is so merciful! How many times have we made mistakes or unknowingly sinned against Him? And yet, how many times has God intervened and protected us from making complete messes of our lives? I have a hunch it's more instances than we could possibly imagine! Take a few minutes now to thank God for all He's doing on your behalf—especially the things you're not even aware of.
Prayer: Heavenly Father, thank You for loving and protecting me despite my many mistakes. Give me a heart to follow You faithfully, so that I may not sin against You. Intersect my life with Your grace and give me wisdom to make choices that always honor You. In Jesus' name, amen.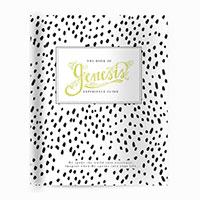 Go deeper with today's First 5 by writing in your Study of Genesis Experience Guide. Don't have one? Get yours here!

More Moments:
Abimelek met with Abraham just as God instructed. As you can imagine, he had questions: 1)... Read More
Download the First 5 app to get the full experience