Desperate to Save
Wendy Pope
Day: 19 | Plan: Genesis
Today's Reading: Genesis 19
Genesis 19:12 (NIV) "The two men said to Lot, 'Do you have anyone else here—sons-in-law, sons or daughters, or anyone else in the city who belongs to you? Get them out of here.'"
The entire content of Genesis 19 is disturbing to say the least. From the sinfulness and blatant disregard of God in Sodom and Gomorrah, to the deception and deceit of Lot's daughters, the wickedness didn't go unnoticed and it couldn't go unpunished.
However if we take the time to read between the lines we find great hope, and the story of God's great mercy. Just beyond the hope we find a challenge.
First, our great hope. Lot willingly chose the fertile area surrounding the areas of Sodom and Gomorrah. When war set in and he along with his entire family were taken hostage, Abram came to the rescue. (See Genesis 14.) After the rescue Lot again willingly chose to go back. Again God sent a way of salvation for Lot.
God is our hope. Again and again we willingly sin. Again and again He is faithful to come to our rescue. By His tender mercy, no place is too far or too depraved that God would not come to save us. Desperate to save, He is our great hope!
Secondly, we hear a challenge. The angels ask, "Do you have anyone else here … Get them out of here" (Genesis 19:13).Our world is but a breath away from judgment. God is going to return to judge the world and there will be no looking back. Do you have anyone else here? Make sure you get them out of here. Tell your people about the saving grace of our merciful Savior. It's our commission to tell the world about Jesus.
Prayer: Lord, You are our great and only Hope. Thank You for sending Your Son, Jesus, to pay the price for our sins. Burden my heart to boldly proclaim the good news of salvation. In Jesus' name, amen.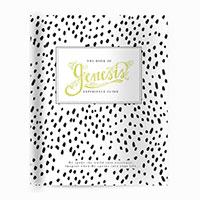 Go deeper with today's First 5 by writing in your Study of Genesis Experience Guide. Don't have one? Get yours here!

More Moments:
The incestuous encounters between Lot and his daughters in Genesis 19:31-35 produced offspring... Read More
Download the First 5 app to get the full experience