A Better Plan
Whitney Capps
Day: 17 | Plan: Genesis
Today's Reading: Genesis 17
Genesis 17:21 (NIV) "But my covenant I will establish with Isaac, whom Sarah will bear to you by this time next year."

With the birth of Ishmael, we've seen proof of Abram's faith that the Lord would make him a father of many nations. Clearly Abram believed God's promise, he just didn't trust God's process.
In today's passage, we see God had another, better plan. God's plan was an invitation to stretch Abram's faith.
God calls Abram to a life cut off from his old practices and patterns. This would be symbolized in two ways. First, God changed his name from Abram to Abraham. Second, God instructs Abraham to observe the law of circumcision, symbolizing Abraham's complete surrender not just to God's word, but also God's ways. Circumcision showed Abraham's trust was in the Lord—not in his own flesh, to put it delicately.
This call to obedience was followed by an unbelievable promise. God would demonstrate His faithfulness to Abraham by giving him and his wife Sarah a son; they would name him Isaac.
The Bible tells us Abraham went that very day to circumcise himself and the men of his household.
Can I ask you to think about the faith it took for Abraham to honor God in circumcision when God's promise of Isaac depended on that very part of his anatomy? Not to be crass, the circumstances of his circumcision couldn't have been exactly clinical, and the recovery was likely difficult. And yet, in less than a year, Abraham would be holding the reality of God's promise in his arms.
Abraham had to completely trust God for the blessing of his son Isaac. His story reminds us that God's greatest promises often invite the greatest faith.
Prayer: Father, help me see how You want to stretch my faith. I know sometimes I am tempted to either take matters into my own hands or not trust Your process. I want to trust You completely and not rely on any of my own thoughts, talents, skills or plans. In Jesus' name, amen.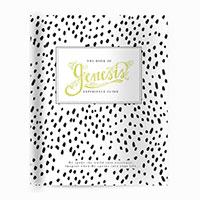 Go deeper with today's First 5 by writing in your Study of Genesis Experience Guide. Don't have one? Get yours here!

More Moments:
If you are a Christ-follower—if you trust what He said about Himself and His work on the... Read More
Download the First 5 app to get the full experience